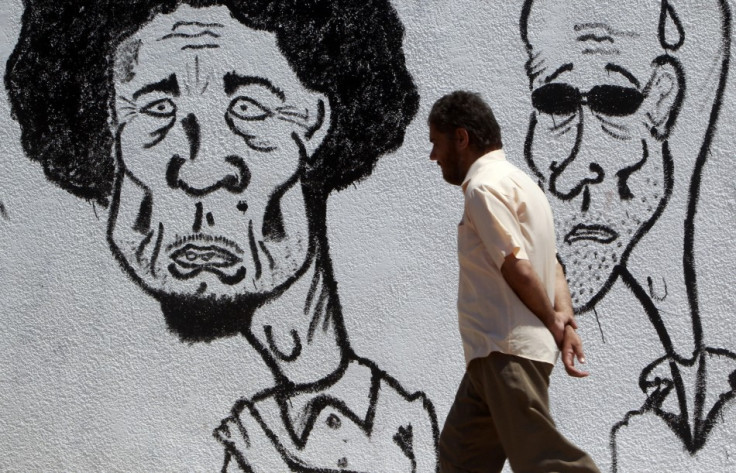 Two members of Libya's rebel Transitional National Council are meeting French President Nicolas Sarkozy Wednesday amid international efforts to further support the Libyan opposition.
The two representatives are visiting the French leader Nicholas Sarkozy in Paris.
France was the first country to officially recognize the rebel council as the legitimate representatives of the Libyan people and several nations, including the United States, have since then followed suit.
Despite the U.S. and the international contact group officially declaring the Gaddafi government as illegitimate, the rebels it seems still need help. It is not clear what the rebels seek to gain from their meeting with President Sarkozy. While Paris admitted last month it had provided the rebels with light artillery, for which it was widely criticised by rights groups and political analysts, France shifted its position last week by affirming it would push for a political solution to end the conflict.
Meanwhile, rumours had it that the Lion of Africa was preparing to leave the country, succumbing to international pressure, however, a week on and Gaddafi is still in Libya and his troops still fighting.
This week, clashes have intensified in Libya's eastern oil port of Brega, as anti-government fighters tried to expand their control beyond the city's residential sectors. However on Tuesday, rebel forces revealed that Gaddafi loyalist troops in trucks disguised with rebel flags had shelled their positions, killing eight rebels and wounding dozens more.
Following the revelations however, a rebel spokesman said radio intercepts from Brega suggest forces loyal to leader Muammar Gaddafi are low on food and weapons, before insisting that many pro-government troops have retreated to the west, leaving only a reduced force to defend the strategic city.
Opposition commanders have played down their chances of rapidly capturing Brega and its petrochemical complex as they said hundreds of land mines planted by Gaddafi's forces consistently threatens and prevent their advance.
Also on Tuesday, still contradicting reports the weakened leader was now willing to negotiate his exit, in an audio address to a pro-government rally in the western town of al-Aziziya, Gaddafi reiterated he will not bow to the pressure of NATO or the rebellion against him.
In a separate development, reports said Libya's foreign minister will meet his Russian counterpart in Moscow on Wednesday, in a visit allegedly requested by the Libyan government.
Russia has been heavily involved in attempts to mediate between the rebels and. Gaddafi's inner circle and insisted this week it will not yet recognise the Transitional National Council as the legitimate representative of the Libyan people.