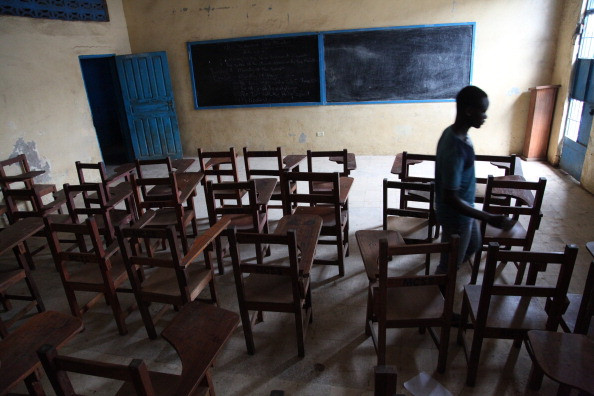 Liberian doctor, Melvin Korkor, survived Ebola. He is unable, however, to recover from the Ebola-survivor stigma that has isolated him from the society ever since.
Korkor contracted the virus in Phebe hospital in Central Libera, when a woman from the Sierra Leone and Guinea border came into his facility vomiting.
Several weeks later, Korkor had a second chance in life, and walked out of a treatment centre in Lofa, apparently healthy and unaware of what lay ahead.
In an interview with a Liberian radio station, Korkor said: "Thanks to God, I am cured. But now I have a new disease: the stigmatization that I am a victim of. This disease (the stigma) is worse than the fever. I should have died, but I responded to care, which includes intensive hydration."
Upon returning to the Cuttington University in Liberia, Korkor faced up to the social stigma that lingers on after the virus has left his body.
"We want to hug our doctor but fear we would come in contact with the virus," a student told Front Page Africa. "I will greet him from a distance."
Another student, known as Catherine, added: "I am happy doctor Korkor has returned, but I am totally not convinced he is Ebola free. I will shake his hands after 21 days."
While Korkor battles the emotional plague left by Ebola, some medical experts claim that Ebola survivors do risk developing certain chronic inflammatory conditions affecting the joints and eyes.
Dr. Amar Safdar, associate professor of infectious diseases and immunology at NYU Langone Medical Center, told CBS News that Ebola survivors can suffer from several post-Ebola medical conditions, like arthralgia, a type of joint and bone pain that feels similar to arthritis.
Survivors also complain of an inflammatory condition, uveitis, which can cause excess tearing, eye sensitivity, eye inflammation and even blindness.
"No one knows exactly why," Safdar told CBS News. "Certain infections or certain viruses have been known to cause uveitis. It is treated with giving steroids and primarily something that will dilate the pupil."
According to the World Health Organization, a lab worker who had contracted Ebola carried traces of the virus in his semen 61 days after the initial infection, which means an infected person could pass on the virus to his/her sexual partner weeks after recovering from the disease.
According to the WHO, the Ebola virus has now claimed 1,069 lives and the survival rates are only between 10 to 40 per cent once the virus has been contracted.