Ebola Outbreak: Protective Suits and Isolation Wards - Hospitals in Europe Prepare
The photos in this gallery may look like they're from a disaster film, but they show how authorities in Europe are gearing up for an Ebola outbreak.
Florian Steiner, doctor for tropical diseases, and Thomas Klotzkowski manager of the isolation ward at the Charité hospital in Berlin, were provided with the so-called 'Chemical Blues' – protective suits developed for chemical accidents and contagious diseases.
The men help each other putting on the suits. Every gap is carefully taped shut so that the rather acrid foam of the decontamination spray and most of all, any viruses or bacteria won't penetrate them. Each suit must only be used once, and for no longer than for three hours.
While the air inside the protective suits is kept at a high pressure, the isolation wards are low-pressure environments in order to prevent bacteria and viruses from reproducing.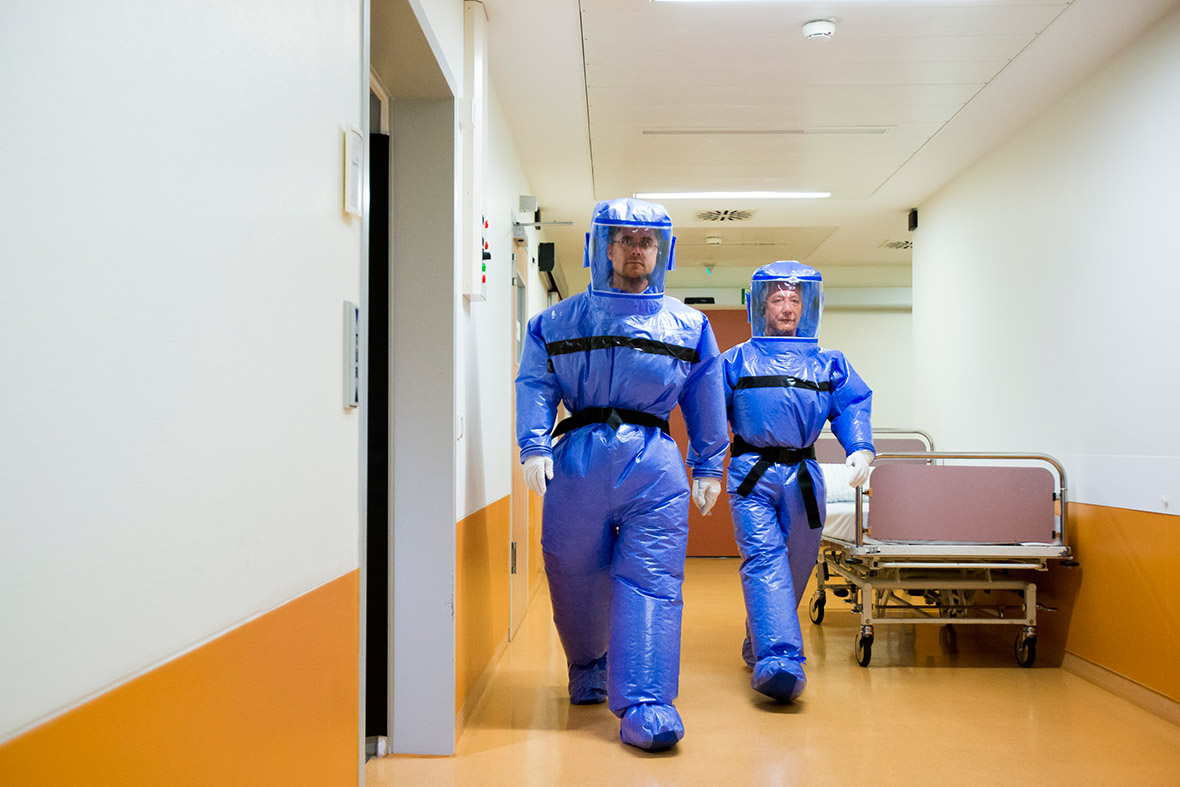 The Royal Free Hospital in London houses two 'High Level Isolation Units' in its 'High Secure Infectious Disease Unit'.
The specialised unit allows a team of doctors and nurses to provide care for anyone with the contagious condition.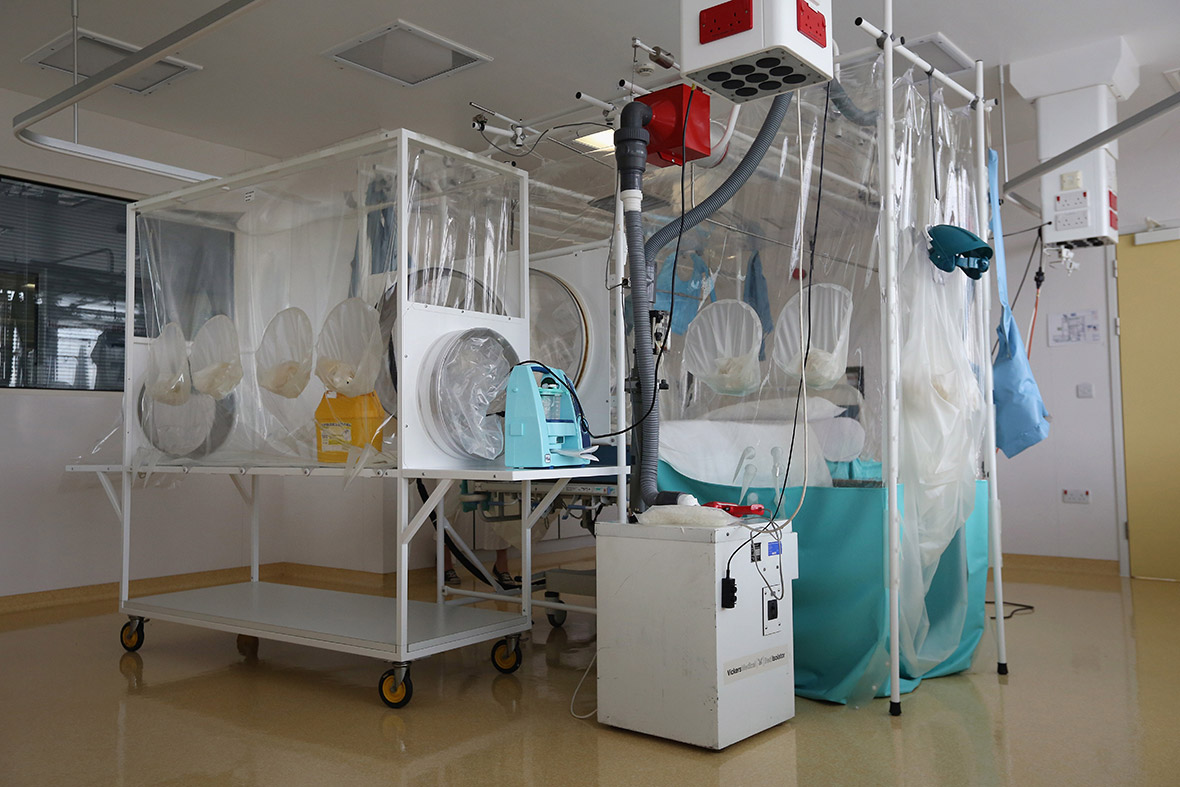 In the Czech Republic, military personnel wearing protective gear took part in an Ebola drill with a dummy in the Biological Defence Centre, a specialised medical institution ensuring complete biological defence, in the village of Těchonín.
The Biological Defence Department is involved in the Nato biological defence system and is equipped for treatment of possible Ebola virus patients.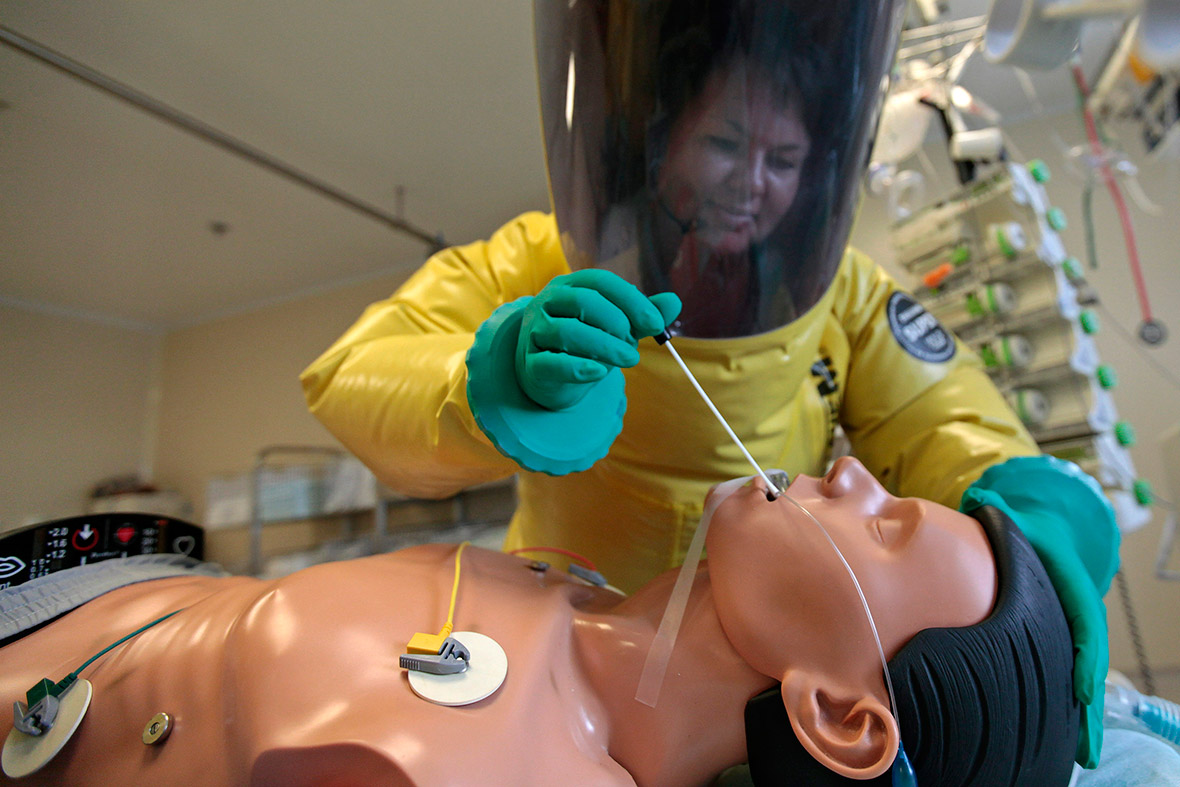 The West African Ebola outbreak is the worst in history, and the World Health Organisation said it represents an international health emergency that will likely continue spreading for months.
The disease has strained health systems of affected states and governments have responded with measures including national emergencies declared in Sierra Leone, Liberia and Nigeria. Ebola is one of the world's most deadly diseases, with no known vaccine or cure.
However, Dr Steiner in Berlin said that despite a growing number of deaths and infections, he does not believe that Germany, and Europe, is at risk of an Ebola epidemic. "I'm not afraid of an outbreak in Germany. I don't want to say that's not possible that somebody arrives here with one or two casualties. But it's not going to be an outbreak with a thousand people dying."
© Copyright IBTimes 2023. All rights reserved.