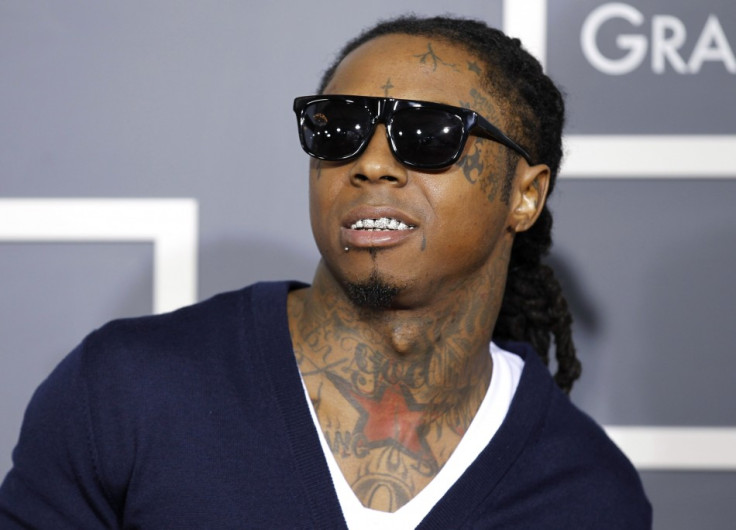 Young Money rapper Lil Wayne is reportedly being sued by a T-shirt model after allegedly using her image to promote his clothing line, Trukfit, without her consent. Shanise Taylor claims that although she posed for a photoshoot in 2011, she was shocked to see her picture emblazoned on a T-shirt earlier this year.
In court documents, obtained by TMZ, Taylor, who insists that she isn't a professional model, says she would never want her image "on apparel associated with misogyny and violence". She adds that she was left fuming after discovering that Trukfit edited the photo to make her look like she's not wearing any underwear on the t-shirt, even though she had knickers on in the original images.
Taylor has enlisted the help of Miami-based law firm Mase Lara to take on the Lollipop hitmaker and is seeking an unspecified amount of damages for the humiliation that she claims she has suffered. She also wants the T-shirts to be scrapped.
IBTimes UK has tried to contact Lil Wayne's representative and is awaiting reply.
The hip hop star's latest legal woe comes weeks after he was hit with another lawsuit from his former tour bus driver, who claims he threatened to kill him back in 2014. Mark Jones filed a lawsuit in Manhattan Supreme Court in April, accusing the 33-year-old hip-hop star of cursing and threatening to pistol-whip him in Upstate New York last summer.
According to TMZ, Lil Wayne, whose real name is Dwayne Michael Carter Jr, reached an out of court settlement with Jones for $75,000 (£50,000) but has failed to pay up. Jones subsequently filed a new lawsuit, claiming the rapper said he "forgot" to send the cheque.
In January 2015, Wayne, 33, sued his former mentor Birdman and Cash Money Records for $51m, claiming that the company violated the terms of his contract by withholding more than $8m from him. "Cash Money has failed to provide a single accounting in respect of the exploitation of the Drake recordings, despite Drake being one of the best-selling recording artists in recent years," the suit stated.