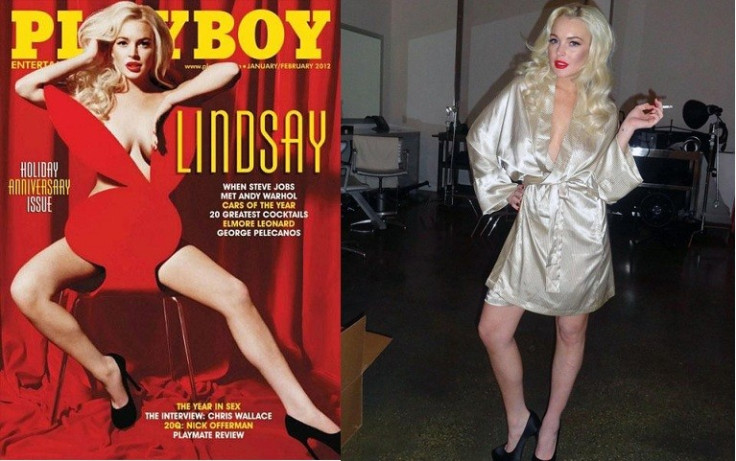 An unairbrushed behind the scenes photograph of Lindsay Lohan during her Playboy photo-shoot has surfaced online just days after her infamous Playboy cover was leaked.
The image which shows the actress dressed in a revealing dressing gown and clutching a cigarette is a far cry from the saucy picture that went on to grace the cover and sent the media into a frenzy.
Although she looks stunning with her Marilyn Monroe inspired locks and layers of make-up, the embattled star appears somewhat uncomfortably and maybe even lost.
The picture also draws alarming attention to her extremely petit frame and her barely there thighs.
Her Playboy issue was due to be released in January, but the release date has reportedly been brought forward after the leak sparked worldwide interest.
Playboy founder Hugh Hefner took to social networking site Twitter this week to address the internet leak.
He tweeted: "Because of the interest and the internet leak, we're releasing the Lindsay Lohan issue early. Lindsay Lohan was the top search name on the internet yesterday. Hot Ho."
According to sources the $1million (£640,000) playboy shoot was the troubled Mean Girls stars attempt to restart her ailing career.