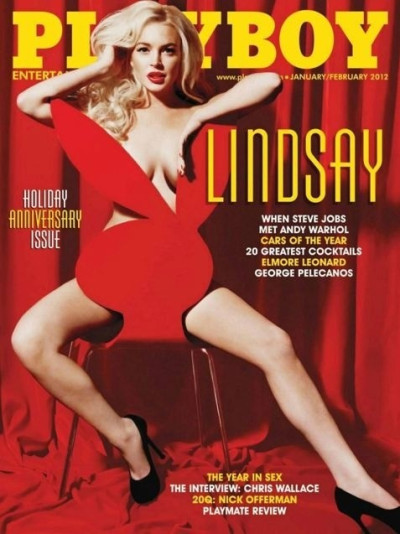 When Lindsay Lohan's racy nude Playboy cover leaked online, the world went into a tail spill and the embattled actress found herself a hot commodity once again.
The 25-year-old star's damaged public image, numerous arrests for drunken driving, theft, stints in rehab, and jail sentences were quickly forgotten and instead her latest nude stunt took centre stage.
Playboy was even forced to bring forward the release date its January/February issue that the actress because of the globe interest the photos generated.
Everybody wanted to see the saucy pictures that the Mean Girls star was reportedly paid $1 million (£640,000) to pose naked for.
It is safe to say that Miss Lohan's now infamous Marilyn Monroe inspired photo-shoot gave her the huge comeback that her struggling career so desperately needed.
Even though the leak was said to be unintentional it was a triumphant way to reach a large public and proved the old age theory that sex really does sell.
It just goes to show that showcasing you birthday suit to the world intentionally, or not, really can help you catapult back into the limelight are in some celebrity cases help launch a successful career.
Here we have a look at a few celebrities whose naked bodies helped make them famous.