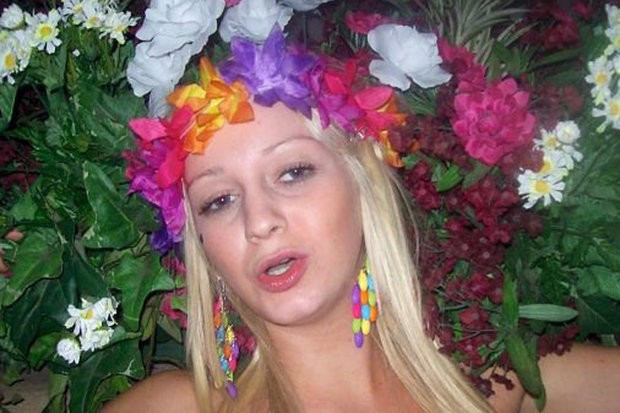 A barmaid who was beaten to death in a "sustained and vicious" attack had taken steps to retract a rape allegation she made to police against the man suspected of her murder.
Mother-of-two Linzi Ashton's body was found at her home in Winton, Salford, Greater Manchester. A post-mortem examination revealed that she had suffered multiple injuries to the head and neck.
Police are searching for her ex-boyfriend, Michael Cope, 28, but have warned the public not to approach him. They describe him as "dangerous and unstable" and "a risk to the community".
Ashton, 25, is believed to have seen Cope on the night of her death, despite accusing him of rape and assault.
Ashton, who had been in a relationship with Cope for eight months, told police in late April that he had raped her. In May, she further alleged that Cope had assaulted her. Police confirmed that she was interviewed on video over the rape allegation. Attempts to arrest him had failed after police were unable to find him.
But it has emerged that Linzi had recently contacted police to say she wanted to retract the rape claim. She was, however, being supported by police to pursue the rape allegation, according to the Manchester Evening News
A £5,000 reward has been offered for information leading to Cope's arrest.
Chief Supt Kevin Mulligan said Cope had a history of violence. "He is a dangerous man and if anyone sees him out on the streets or anywhere else they need to ring 999. This was a really nasty, wicked crime."
He warned associates of Cope that they would be prosecuted if they attempted to shelter him.
Linzi's former partner, Liam Grime, 25, who is the father of her two-year-old daughter, Daisy, raised the alarm after finding her body on Saturday. Daisy and her other daughter, Destiny, seven, were not at the address at the time.
Grime described the scene as like "something out of a horror movie". "It will be etched in my mind for ever," he said.
Greater Manchester Police have referred their handling of Linzi's rape and assault allegations to the Independent Police Complaints Commission.
Cope and Ashton were seen out together in public in Salford on the night before she was found. She was last seen alive by a friend in the Eccles area shortly before 2am on Saturday.
Cope was in a brief "acrimonious" relationship with Ashton, who worked at the Duke of York pub in nearby Eccles.
Mulligan said police had been seeking to arrest Cope since the end of April, when Ashton made the rape allegation.
The focus of the manhunt remained in Salford with a large police presence in the Winton area, he said.
Her family said: "When she walked into a room it would light up with her energy and love. Life will never be the same again without her."
Anyone with information should call police on 0161 856 5092, or Crimestoppers on 0800 555111.