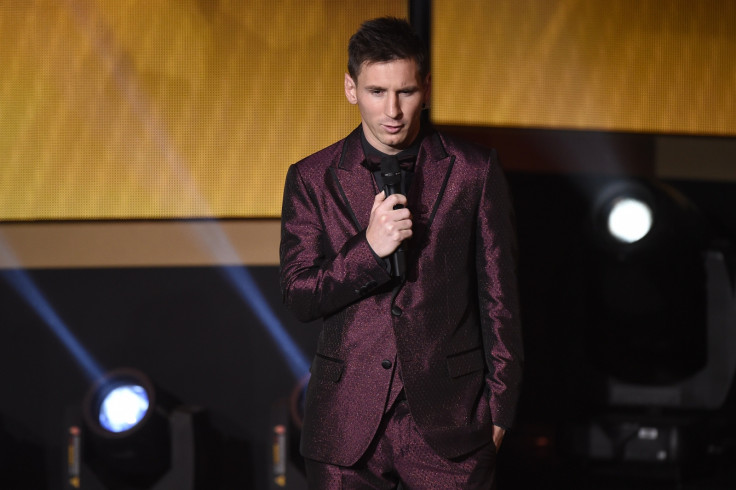 Lionel Messi has played down talk of a Barcelona exit after his comments at the Fifa Ballon d'Or ceremony on Monday 12 January sparked fresh speculation over his future.
Messi said: "Nobody knows what the future holds," before adding: "I don't know where I'll be next year," after being asked whether he envisioned a return to hometown club Newell's Old Boys before retiring.
His comments follow a tumultuous start to 2015 for the Argentina international, who has been heavily linked with a move away from the Nou Camp amid reports of a falling out with manager Luis Enrique.
Having been linked with Chelsea and Manchester City in recent weeks, with Manchester United reportedly joining them, Messi's comments further fuelled talk of an imminent exit.
But the 27-year-old sought to clarify his position after the ceremony that saw Cristiano Ronaldo crowned the best player on the planet for a second year running, telling reporters: "No matter what I saw, my words get twisted, which is why I often don't speak at all. I am in no way thinking about leaving."
Messi's latest claims come after the forward insisted reports of talks with Premier League sides were nothing but "lies".
"I have never demanded anything to stay because I don't have any intention of going," he said after Barca's 3-1 La Liga win over Atletico Madrid. "I heard people say that my dad had spoken to Chelsea, to City... it's all lies.
"I heard all sorts of things said. I never come out and deny [stories] but this time I am. It has been said that I have pushed out lots of people... Eto'o, Ibrahimovic, Bojan, Guardiola... [and] I didn't ask them to sack our manager."
The Guardian suggests United are the latest club to begin to seriously consider the possibility of a move for the four-time world player of the year Messi, despite his formidable £195m release clause.