Barcelona star Lionel Messi is "more open" to the idea of a transfer to the Premier League, according to Spanish football expert Guillem Balague.
The Sun newspaper claimed Chelsea, Manchester City and Manchester United had all made informal approaches for the 28-year-old Argentina captain, who is growing increasingly frustrated with ongoing problems with Spanish tax authorities.
Messi's contract with Barcelona runs until the summer of 2018 and he has a buyout clause of €250m (£180m), according to the paper. Balague, who interviewed Messi earlier, said he was "ambiguous" when asked about his future.
"He said I live by the moment and my moment now is Barcelona," Balague told Sky Sports.
"He's been there a long time, it's his life, he's got it all set up there... but the fact that one of the reported clubs approached him and his representatives twice in the last week suggests something is going on.
"The receptions have been interesting because it has been like: 'OK, we are listening, what do you have to say?'
"It doesn't mean he is coming, but it means he is more open to the idea, which you couldn't have said two or three years ago."
Tax fraud case
Spanish prosecutors are pursuing a case against Messi's father for tax fraud totalling €4m (£2.9m) between 2007 and 2009.
Balague said Messi was "very unhappy" with the tax case and claimed the right project could convince the Argentine to leave Spain for England.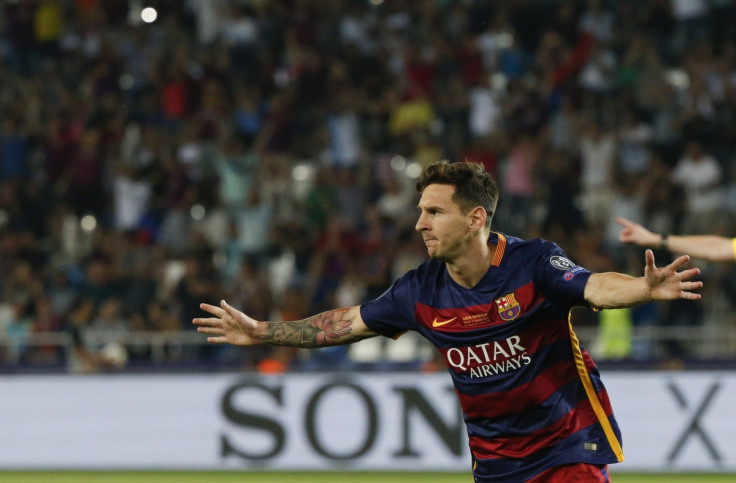 "How to convince Messi goes beyond what you can do money wise," he said. "It has be a project to win, perhaps with a manager that he would be comfortable with.
"He is in a situation where he is very unhappy with the tax case and also maybe has a new maturity with two kids where perhaps he wants to learn another language.
"It's a few things that make the proposition attractive, but doesn't mean he is going to go," Balague added.