Barcelona forward Lionel Messi says he would prefer Atletico Madrid to win the Champions League over arch rivals Real Madrid. The Madrid clubs face each other in the Champions League final in Milan on 28 May.
Barcelona were eliminated from the quarter-final stage of the competition after a 3-2 aggregate defeat against Atletico, but Messi revealed that he and his teammates will be rooting for Diego Simeone's side to lift their first European Cup.
"Always for Barcelona, the fans don't want to see Real Madrid win anything, as they also feel towards us," the Argentina forward told ESPN.
"But in the end it is a final that they made it to again and for us, we just need to focus on what we can win.
"[Atletico] are a team very uncomfortable to play against. [Simeone] deserves much merit for what he has done and made his players believe in him and do things perfectly because he has been at this for a while now."
'Two finals left'
Barcelona are one point ahead of Real with one game left to play in the La Liga. They travel to Granada on 14 May, while Madrid will be in action at Deportivo La Coruna at the same time.
The Catalan giants also have a Copa del Rey final against Sevilla to look forward to on 22 May.
"We have two finals left, and it would be great to end the season winning them both," Messi stated.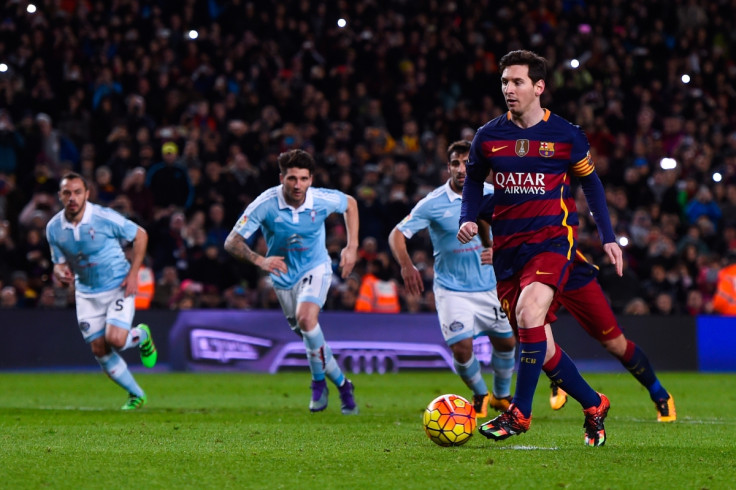 "It also would have been great to have been in the Champions League final but it wasn't to be. So winning two of three would be spectacular." The 28-year-old admitted that the Champions League exit at the hands of Atletico hit the Barca squad hard, especially after winning the first leg of the last-eight tie 2-1 at Camp Nou.
He said: "We had been far superior in the first leg and we could have defined the qualifier, but the way we left it and then having to play there, well, that was very difficult. Because Atletico Madrid do what they do very well and that made it more complicated."