Lionel Messi could leave Barcelona next summer, says Terry Gibson
Messi, 30, is in the final year of his Barca contract.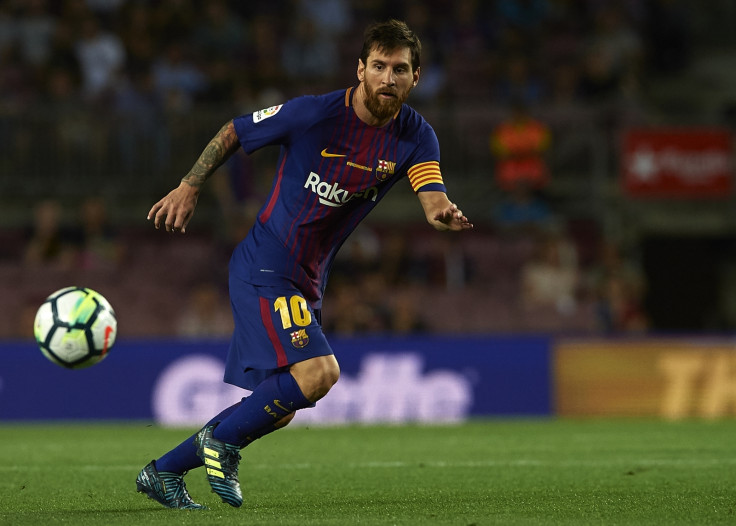 Lionel Messi could leave Barcelona on a free transfer when his contract expires next summer, former Manchester United forward Terry Gibson has said.
Barcelona announced in July that they had agreed a contract extension with Messi which will keep him at the club until 2021, but the 30-year-old is yet to put pen to paper.
The Argentina international's future in the Catalan capital has been subject to fresh speculation after Neymar left Barcelona to join Paris Saint-Germain in a world-record £198m ($256m) transfer.
Gibson said the likes of PSG and Manchester City would be able to afford a move for five-time World Player of the Year Messi, who joined Barca at the age of 13.
"I always thought Lionel Messi, like Andres Iniesta and Xavi, would spend the bulk of the serious part of his career at Barcelona," he told Sky Sports.
"For years I found it hard to envisage how anyone could afford to take Messi away from Barcelona, but now we've seen the emergence of Manchester City and Paris Saint-Germain.
"Now I'm looking at the fact he's got only a year left on his contract. I think the new contract offer is worth €24m-a-year but if he was available on a free transfer Barca's offer would get dwarfed. If a PSG or a Manchester City can get an out-of-contract Messi we're talking, with the price of players now, €100m, €150m, €200m.
"I know he's 30 now but in terms of prestige and what a signing like that can bring to the club would be a real coup. It's not just the marketing, it is 50 games and 50 goals a season in whatever league he goes and plays in. I didn't think it would happen, but I actually think it might now."
The Scottish Daily Record reported last month that Messi was seriously giving thought to leaving Barcelona following the departure of Neymar.
City bosses have long been interested in bringing Messi to the Etihad Stadium, with manager Pep Guardiola also in favour of the move.
Guardiola said last year that he would be the first person to call the Argentina star if he indicated a willingness to leave the Nou Camp.
© Copyright IBTimes 2023. All rights reserved.