Barcelona's La Liga crisis has nothing to do with Lionel Messi and Luis Suárez. Anyone harbouring those fears had them fully dispelled on Saturday (14 January) following the 5-0 triumph against Las Palmas at the Nou Camp. Thanks to their intensity and voracity the South American pair kept Barca's title hopes alive, putting pressure on Real Madrid – whose unbeaten record was vanquished by Sevilla.
They have scored 28 goals together in the first 16 games, and you won't find an attacking duo in Europe with better figures. Edinson Cavani and Lucas Moura have scored 24 goals with PSG after 19 games of Ligue 1, whereas Diego Costa and Eden Hazard have netted 25 goals after 19 games.
It is not surprising to see Suárez and Messi scoring goals like there is no tomorrow, but it is the gloomy figure of Neymar's who is drawing the fans' attention. He is far from the influential player he used to be, his dribbling skills are not matching previous campaigns and his goal drought is worrying. He has scored just once in his last 1000 minutes of football.
For the first time this season, Luis Enrique left him on the bench against Las Palmas, finally realising that something is not right with the Brazilian. He has tried to defend his player from criticism but in light of the evidence, he has decided to give him some rest. "He is a fundamental player for us, not just going forward but also in defence and I am happy with how he is playing, he is an ambitious player and his objective is to improve his numbers and I am sure he will," he said, according to Goal.com. But according to some sources, it is precisely that sort of tactful behaviour from the manager that is causing Neymar's stagnation.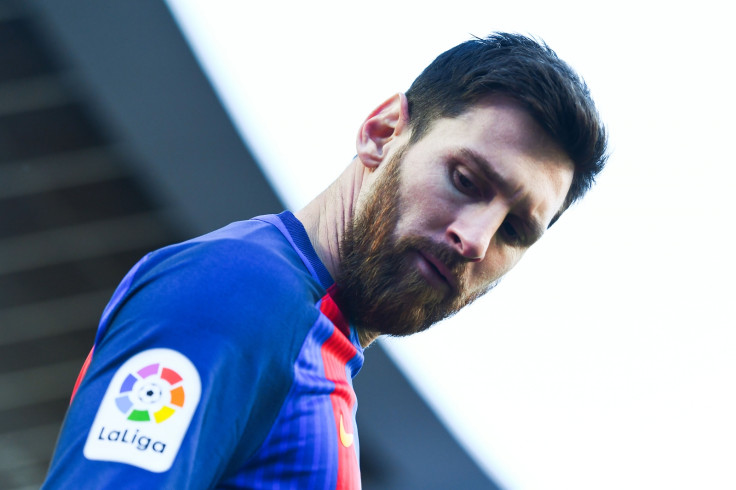 "Too much privilege", Argentina's Diario Gol wrote one week ago. They referred to the fact that the Brazilian was given more days off during the Christmas holidays than many of the squad. "Whereas some of the players who were given extra days off took the opportunity to rest in Barcelona before returning to the training ground, Neymar stayed in Brazil and returned in a suspicious condition. He seems to continue on holidays, he has his head somewhere else," the report added.
'King Leonidas'
Yet it is competitiveness that keeps hopes of silverware alive at a top European club. And that is why Arda Turan has taken the opportunity to show that he is still the player that delighted for Atlético Madrid under Diego Simeone. The Turkish forward has netted 12 goals this season, seven in the last five games played at Barcelona. After Messi and Suárez, "King Leonidas" has scored the most goals of anyone since August, despite the fact he normally starts matches from the bench.
Turan's future is uncertain, but his and Messi's paths are entwined. Barcelona are struggling with Fifa financial fair play rules and the Argentina international's financial demands – which stand at £825,000-per-week according to The Express – regarding a new deal put the club in a tough position. According to El Confidencial, president Josep Bartomeu is considering a number of options in order to keep Messi at the club, and one of them would be selling Turan to the Chinese Super League.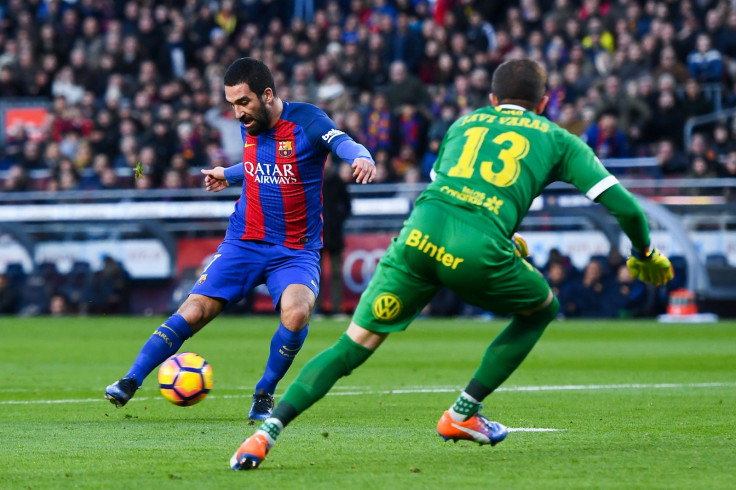 According to the same source, "just a large amount of money, a big increase in his salary, would convince the Turkish player" now that he has made his dream come true: to succeed at the Nou Camp. The Spanish newspaper remarks that the player received offers from Asia one season ago, and it would not be a surprise if another offer arrives.
But what happens if a follow-up bid does not come? Has Luis Enrique enough personality to break the status quo? Next Thursday's match against Real Sociedad in the Copa del Rey will be crucial to see if the so called 'MSN' attacking trident are masters of the past, or the present. Barcelona have not won at the Anoeta Stadium since 2007 and this season they escaped with a point thanks to a mistake from the referee, who disallowed a legal goal scored by Juanmi. It is the ideal contest to see where Barcelona stand in the middle of the season.