British and Irish Lions tour manager John Spencer was involved in an "unsavoury" incident with a drunk diner in an Auckland restaurant ahead of the opening Test match against New Zealand on Saturday (24 June).
Spencer was out for a meal at The Depot restaurant on Thursday with his wife and a family friend when he was approached by the member of the public. Reports suggest the man in question asked for a photograph and when Spencer declined, he verbally abused the the Lions official and his guest before shoving the 69-year-old.
"It was an unsavoury incident, with a drunken man who came over to our table and verbally abused a member of my family," Spencer said. "I asked him to go away but he continued, so I stood up and he pushed me before his wife came over and took him away."
The Lions camp have not lodged any complaint with the authorities.
Warren Gatland's side completed preparations for their opening showdown with the All Blacks by thrashing Super Rugby outfit the Chiefs on Tuesday.
The incident involving Spencer provides an ugly backdrop to Saturday's clash at Eden Park, but Lions assistant coach Rob Howley insists the incident will have no effect on the team's final preparations.
"I spoke to John, it's an isolated, disappointing incident," Howley said on Friday. "We've had a fantastic welcome, the New Zealand public have been fantastic with their welcome.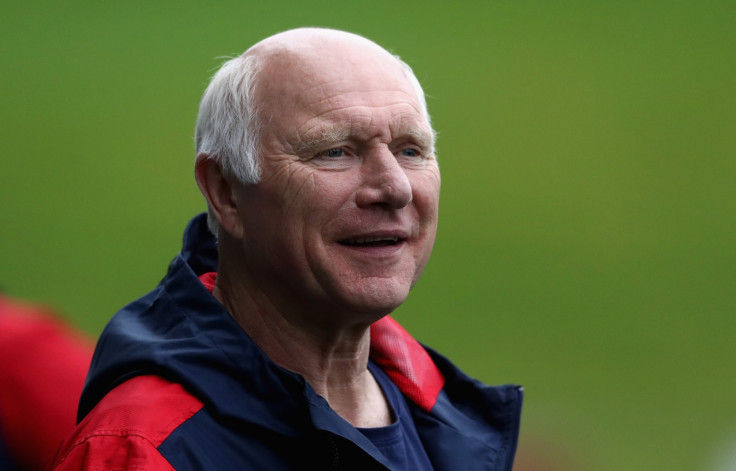 "Unfortunately in sport there's always a minority, it's not the majority, but the experiences and welcomes we've had have been quite unbelievable. The New Zealand public have embraced us.
"It was only last night we went out to the Viaduct as a squad and management and we had a lot of Kiwis coming up to us. Yes there's been banter but that's all part of it. But coming back to John, it's an isolated incident, and it's the minority, not the majority."