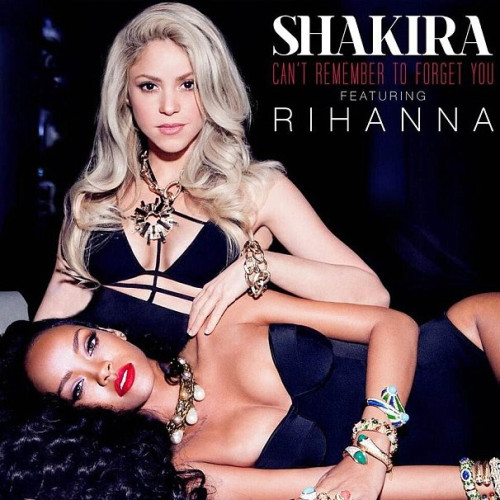 Shakira's highly-anticipated collaboration with Rihanna has lived up to its hype following its release.
The track, titled Can't Remember to Forget You, received rave reviews from fans after the duo officially dropped it on Monday morning.
In the lead up to the unveiling, both women created a buzz by heavily promoting the song on Twitter. RiRi even counted down to its debut in full on KIIS FM's popular On Air With Ryan Seacrest breakfast show.
"Me and @Shakira finally teamed up on a record and it comes out in 10 min! @OnAirWithRyan" the Barbadian beauty told her 33.6 million followers.
Can't Remember To Forget You talks about falling in love and struggling to let go once the relationship goes sour.
Lines include, "I've never met someone so different; You're part of me now, so where he goes I follow' and, 'When you look at me, the only memory, is us kissing in the moonlight."
The catchy tune looks set to skyrocket up the charts after winning over fans.