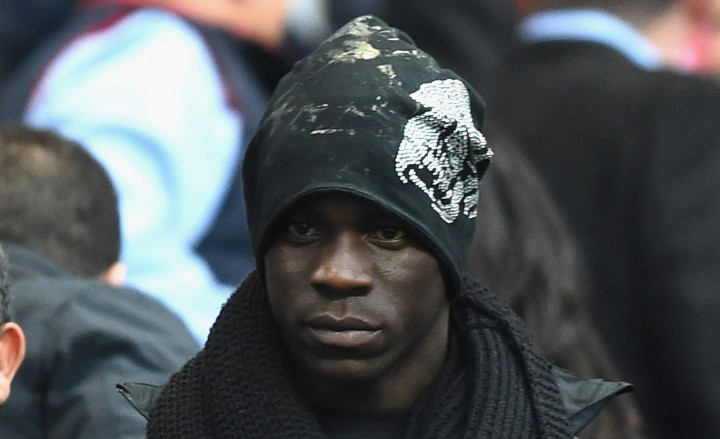 Tottenham 0-3 Liverpool FT
Aston Villa 2-1 Hull City FT
Leicester 1-1 Arsenal FT
6:54pm: And that's a wrap! Arsenal draw 1-1 with Leicester and Arsene Wenger won't be happy with that result after the side had so many chances to take maximum points. Will he buy the striker the fans are crying out for in the next 24 hours? All the news from deadline day will be at IBTimes UK from 9am tomorrow. For now, good evening.
6:52pm: A chance for Leicester, as Drinkwater finds space, but he shoots just wide.
6:50pm: Into extra time, Arsenal aren't looking particularly dangerous, can Leicester steal a point? Or go against the stats and take all 3 of their own?
6:44pm: Szczesny denies Vardy with a fine save, and you'd think Arsenal are more likely to score in the final 7 minutes. Winning in the last minute has become a bit of a habit for the side lately.
6:42pm: Ozil is back on the pitch and looks OK, much to the delight of Wenger who had exhausted his substitution options.
6:39pm: Mesut Ozil is down and it doesn't look good... they're down to 10 men while he receives treatment.
6:37pm: And Wenger finally makes some changes - Oxlade-Chamberlain and Podolski on, Cazorla and Sanogo off. He will surely be disappointed with Sanogo's performance - though he was in the game, he never looked a serious threat on goal.
6:35pm: Leicester meanwhile are making lots of changes, as Drinkwater replaces Ulloa. Can the side add some creativity to their forward line? Arsenal are outstripping them 23 to 7 for chances on goal.
6:34pm: Still no substitutions from Arsenal (apart from the injured Koscielny)... is that because Wenger doesn't have options?
6:24pm: Albrighton replaces Mahrez for Leicester.
6:22pm: That's 60 minutes gone, Arsenal are looking dangerous but after Ulloa's chance Leicester can't be dicounted either. The Gunners have had 21 shots on goal to the hosts' 6.
6:14pm: Ulloa cuts inside Chambers but hits the side of the goal from six yards out - that was a good chance by Leicester and had it gone in it would have been a beautiful goal!
6:11pm: Sanogo is getting in on the action with a shot of his own as well as helping Santi Cazorla, but the first time it's blocked and the second it's wide of the target. Arsenal are pushing for a second goal...
6:04pm: And we're back! Can Arsenal find their winner through youngster Sanogo? Or can Leicester build an attack of their own? 45 minutes will tell all!
4:49pm: And that's a wrap on the first half.
4:48pm: A chance for Sanogo to prove the haters wrong, but Cazorla tries a through ball and he's caught offside. Just extra time left.
4:39pm: Arsenal have had 12 shots on goal now compared to Leicester's 3. Sanogo is continuing to infuriate Arsenal fans with his poor shots but Cazorla is working hard to put the Gunners in front.
4:32pm: Another snippet of transfer news while Arsenal get back into the swing of things against Leicester again - Borussia Dortmund have confirmed Shinji Kagawa's move from Manchester United for an undisclosed fee.
4:26pm: And after that defensive error from Koscielny he's off for Calum Chambers, clearly injured after his clash of heads with Schlupp.
4:23pm: GOAL! Well that was unexpected! Leicester respond immediately and Leo Ulloa puts them level, heading in a fine goal after he loses Koscielny.
4:21pm: GOAL! Arsenal are up 1-0 thanks to summer signing Alexis Sanchez. Yaya Sanogo hasn't been great today and it would appear through his own mistake - totally missing the target - Sanchez is able to capitalise and get it right second time.
4:19pm: Koscielny is back on the field and Arsenal need him as Leicester launch an attack. They're still yet to have a shot on target though.
4:13pm: Stoppage in play as Koscielny and Schlupp receive treatment for clashing heads. Arsenal have 71% of possession at the minute. Koscielny looks to be more seriously hurt than his opposition and he's off. Arsenal are down to 10 men for now.
4:10pm: While Arsenal control possession against Leicester Chelsea have announced that they have signed Loic Remy. The Blues activated his release clause yesterday and sealed the deal despite a last minute move from the Gunners.
4:05pm: The Gunners are in desperate need of a striker and while Oliver Giroud is stuck on the sidelines with injury Yaya Sanogo is given a starting berth. But the youngster's first touch today wasn't great - can he imrpove as the game continues?
4:00pm: And we're off!
3:45pm: 15 minutes until kick-off and Arsene Wenger will be very keen to keep his side's good start to the season going with a win over Premier League newcomers Leicester.
3:24pm: And Villa end with the three points firmly in their hands despite a fightback from Hull. We'll be back shortly for Leicester v Arsenal.
3:21pm: And that's a wrap on Tottenham and Liverpool. Hull still looking for an equaliser...
3:16pm: More pain inflicted on Aston Villa's Jack Graelish as Stephen Quinn gets a yellow card for a mistimed tackle.
3:14pm: That's 17 chances on goal for Liverpool today compared to Tottenham's 7 - and just one on target for Spurs so far.
3:11pm: A yellow card for Nikica Jelavic after a challenge on Jack Grealish. Meanwhile Tottenham aren't looking like scoring any time soon, with Raheem Sterling and Daniel Sturridge both looking top-class today for Liverpool.
3:09pm: Hull have come alive since scoring that goal and they're desperately trying to find an equaliser now. Jake Livermore tries to curl the ball towards goal but it's saved in the nick of time.
3:04pm: Here's the latest team news on Leicester v Arsenal:
Leicester: Schmeichel, De Laet, Morgan, Moore, Konchesky, Mahrez, King, Hammond, Schlupp, Nugent, Ulloa
Arsenal: Szczesny, Debuchy, Mertesacker, Koscielny, Monreal, Flamini, Ramsey, Cazorla, Ozil, Sanchez, Sanogo
3:02: GOAL! Aston Villa were looking very in control but it's their own doing that Hull score through an Aly Cissoko own goal. Cissokho headed the ball in the wrong direction after being on the receiving end of Nikica Jelavic's header towards goal.
2:58pm: Liverpool completely dominating Spurs now and it's hard to see the north London side coming back. Daniel Sturridge has had a crack and Hugo Lloris is working hard to make up for a Tottenham side lacking in confidence.
2:53pm: Not much to report from Villa park as the hosts continue to remain in control. Should they win, they will take third place on the table and haven't conceded a goal in this Premier League season as yet.
2:49pm: And with that Mario Balotelli's debut is over, as the star comes off for Lazar Markovic. He had his chances and got in the game but his finishing touch looked a little off.
2:47pm: GOAL! Alberto Moreno scores to take Liverpool well and truly into the driving seat in this game. Tottenham were dominating after the second goal but the Reds have made their moments count, with Dier making another defensive mistake to allow Moreno the space to have a successful shot.
2:40pm: Villa are looking every bit as dominant as in the first half as Kieran Richardson has a shot on goal but it's too high. Hull are still yet to have a shot on target.
2:35pm: GOAL! Steven Gerrard converts the spot kick.
2:34pm: PENALTY!! Liverpool have a penalty thanks to Eric Dier pulls back Joe Allen.
2:31pm: And we're off again!
2:18pm: And that's a wrap on the first half. Liverpool and Tottenham are both on the attack at White Hart Lane and there's sure to be more goals in the next 45 minutes, while Aston Villa are well in control against Hull.
2:14pm: Best chance for Spurs so far as Lovren and Sakho go for the same ball. Chadli takes advantag but his shot is saved.
2:05pm: GOAL! It was coming, and Aston Villa deservingly double their lead through Andreas Weimann. After a perfect pass from Kieran Richardson he's able to shoot on target from 10 yards out and seal a 2-0 lead.
2:05pm: Tottenham might be in control of possession but it's Liverpool who look more dangerous right now with the side boasting seven shots on goal to the hosts' three. Balotelli has another turn when Hugo Lloris messes up a clearance but he's way off target.
1:59pm: Fabian Delph misses a shot to the right for Aston Villa - Hull are still yet to clock a shot on goal.
1:58pm: Joe Allen receives a yellow for grabbing Lamela.
1:54pm: Aston Villa are dominating now and don't look like they're going to give up this lead easily. Meanwhile Erik Lamela is getting in on the action for Tottenham but Balotelli catches him.
1:45pm: White Hart Lane is full of attacking flare at the moment and both Liverpool and Tottenham could be in front if some of their chances had gone in. Balotelli has another chance but he can't get enough power behind his shot.
1:43pm: GOAL! Aston Villa find their second shot of the day through Gabriel Agbonlahor, who scores from the centre of the box to put his side in the driving seat.
1:43pm: Meanwhile over at Aston Villa, and the hosts are dominating possession at the minute. Only a singular shot on goal though and it came in the opening minute of the match.
1:37pm: GOAL! Raheem Sterling puts Liverpool in front early on. Tottenham responded well to Balotelli's shot but Sterling is able to combine with Sturridge and Jordan Henderson to get the goal from a tight angle.
1:31pm: Mario Balotelli is on it already, causing Hugo Lloris to get to work with his first attack. If the keeper hadn't been so good he would have his first Liverpool goal already!
1:30pm: And we're underway!
1:26pm: The players are in the tunnel and the game is minutes away.
1:20pm: For Tottenham and Liverpool this game is a chance to solidify their positions at the top of the Premier League table - both have had a positive start to the season, despite the Reds losing Luis Suarez, and after Liverpool thrashed the north London side in their last meeting, Mauricio Pochettino will be hoping to show how much they've improved since then.
1:16pm: Team line-ups for Tottenham and Liverpool are as follows:
Liverpool: Mignolet, Manquillo, Moreno, Lovren, Sakho, Gerrard, Allen, Henderson, Sterling, Sturridge, Balotelli. Subs: Jones, Enrique, Toure, Lambert, Coutinho, Can, Markovic.
Tottenham: Lloris, Dier, Kaboul, Vertonghen, Rose, Bentaleb, Capoue, Chadli, Eriksen, Lamela, Adebayor. Subs: Friedel, Chiriches, Davies, Dembele, Holtby, Townsend, Kane.
And for Aston Villa v Hull:
Aston Villa: Guzan, Vlaar, Senderos, Hutton, Cissokho, Delph, Westwood, Richardson, N'Zogbia, Weimann, Agbonlahor. Subs: Given, Baker, Bacuna, Cole, Bent, Sanchez, Grealish.
Hull: McGregor, Elmohamady, Davies, Dawson, McShane, Robertson, Huddlestone, Livermore, Ince, Quinn, Jelavic. Subs: Harper, Rosenior, Bruce, Meyler, Brady, Sagbo, Aluko.
1:15pm: Good afternoon and welcome to IBTimes UK's coverage of the Sunday Premier League action. Tottenham and Liverpool will meet at 13:30 while Aston Villa face Hull at the same time, and at 16:00 Leicester take on Arsenal. Will we see as many goals as yesterday? Hopefully so!