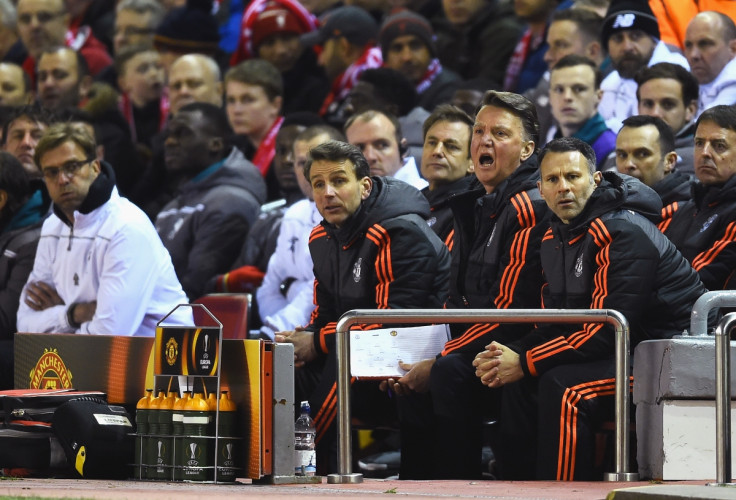 Former Netherlands international Wim Kieft has slammed Louis van Gaal for failing to address the problems at Manchester United and believes that the Red Devils will not progress under the former Barcelona manager. United slumped to their first defeat against Liverpool in five attempts under Van Gaal but it was the nature of the loss that has riled a lot of former United players and pundits alike.
United were second best across the length of the pitch, as the Reds tore through Van Gaal's men and if not for David de Gea's heroics, the scoreline could have been much worse for the Dutchman. The Reds' 2-0 means that they have all but secured a place in the quarter-finals, allowing them a good shot at lifting the trophy, which will also secure their qualification in the Champions League next season.
Van Gaal managed to finish fourth last season but is looking increasingly unlikely that he can repeat the feat, with the Red Devils currently three points adrift of fourth-placed City, who have a game in hand. Kieft, who has won six Eredivisie titles with Ajax and PSV Eindoven, along with the Champions League, believes that if Van Gaal were as susceptible to criticism as David Moyes was in his first season, he would be out of a job at this point. However, he does not expect the manager to last beyond the end of the season with Jose Mourinho favourites to take over his place.
"Van Gaal is just a clown," Kieft told RTL7, as quoted by Goal. "It's all game for the public.
"He has to do six press conferences during the week, no one is waiting. But Louis is also a bit addicted to attention, like everyone at that level. It is a stage for him, challenging him every time. And he thinks he is doing fairly well. On the other hand, if he had been as dull as his predecessor, David Moyes, he would have gone by now. But if he does not end this season well, then it seems to me that his position is untenable."