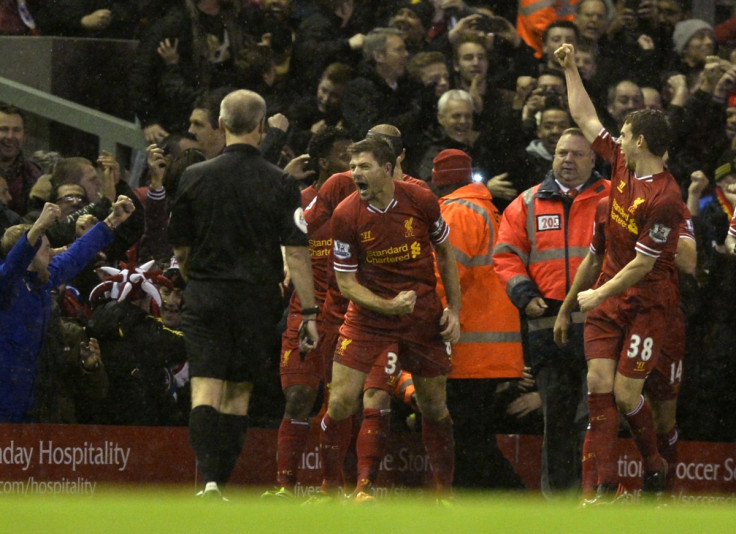 Liverpool fans took on to social networking site to express their joy after the reds registered a 4-0 crushing victory over Everton in the Merseyside derby at Anfield on Tuesday evening.
The England skipper Steven Gerrard opened the scoring for Brendan Rodgers' side as Liverpool took the lead during the 21st minute. However, his compatriot and the former Chelsea man made sure Liverpool'd lead was extended and his two goals in the space of two minutes after the half-hour mark saw the Reds take 3-0 lead during the break.
Gerrard and Sturridge were joined by Luis Suarez as the Uruguayan international's second half goal saw him Liverpool seal a 4-0 win over their Merseyside rivals.
The scoreline could have been further more worse, if Sturrdige had converted from the spot kick as he failed to capitalise on scoring a hat-trick for the Anfield club.
With Liverpool's latest result over the Toffees, the Reds now sit fourth in the league table with 46 points from 23 games, leading sixth place Everton by six points. The Reds' victory has seen Liverpool fans share their joy on Twitter.