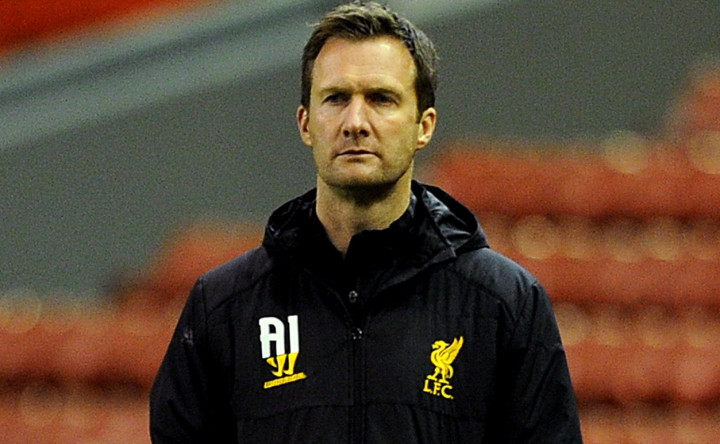 Liverpool academy director Alex Inglethorpe says the club will continue to use the loan market to give experience to their academy graduates.
The Reds have already loaned out 10 players this season including Andre Wisdom, Luis Alberto and new signing Divock Origi in order to improve their experience ahead of a permanent move into the club's first team.
Though Suso and Fabio Borini are the only current members of the Liverpool squad to be loaned out before returning to the club to take their place in the first-team squad, Inglethorpe says the club have been encouraged by the success of the policy.
"We have a wishlist of clubs, and managers, who we think are particularly strong in the area of youth development," said the Liverpool youth coach.
"The important thing is that when a player goes on loan, he is going to an environment which will teach similar things to what he would be learning at Liverpool.
"There are a lot more clubs in the Football League now who are committed to a philosophy and a way of playing which is conducive to youth development and the loan system is something which enables us to tap into that.
"There is no shame in a 19 or 20-year-old being unable to crack the Liverpool first team straight away, so that is when the loan system comes in.
"If there isn't a chance for boys in particular seasons, then they may need to go on loan and adapt somewhere else, and arm their footballing CV with something more than just U21 football, which will then suggest to the manager that they are ready to be given a chance, and to take it.
"We've already had a bit of success with the system and we expect there will be more in the coming years too."
The 10 players on loan add to the six permanent departures during the summer as manager Brendan Rodgers continues to streamline his squad at the start of his third season in charge.
The success of academy graduates Jon Flanagan and Raheem Sterling, who are both a permanent fixture under Rodgers, gives Liverpool's youngsters reason to believe they can make an impact on the first team and not be overlooked in favour of further signings in the transfer windows.