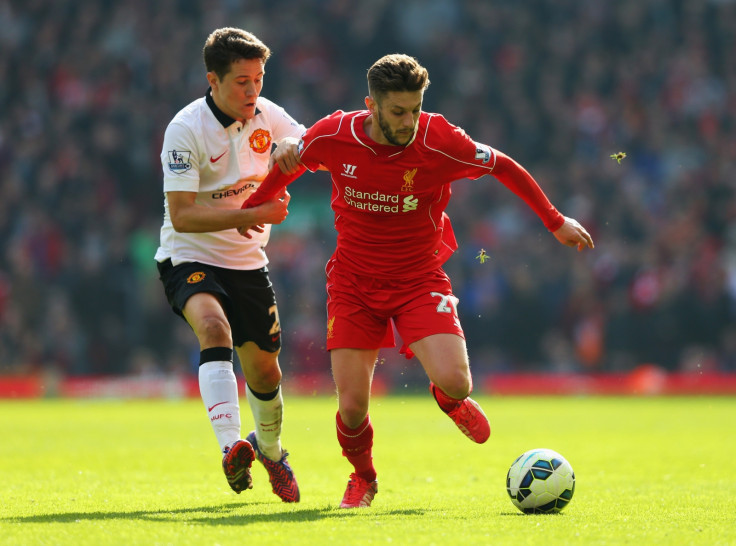 Liverpool midfielder Adam Lallana believes that Jurgen Klopp's arrival has him excited for the club's future. The former Borussia Dortmund manager joined Liverpool last week and will lead them to their first game against Tottenham Hotspur at White Hart Lane this weekend.
Lallana joined Liverpool from Southampton last summer but his first season at the club has been marred by a series of injuries. The England international is hoping that he can put his setbacks behind him and capture his best form while playing under Klopp.
"I am excited, very excited, to work with the new manager," Lallana said, as quoted by Goal. "I saw the press conference and, like everyone there and the reaction he is getting, it is going to be exciting.
"I have obviously got one more game with England and I am fully focused on it, but I am excited to get back to the club afterwards."
Klopp has won two back-to-back Bundesliga titles with Borussia Dortmund while working under a constrained budget and the Liverpool management is hopeful he can bring the same magic at Anfield to lead the Reds back to a Champions League spot. Liverpool are currently 10th in the league, having won three and lost two of their last eight games and Lallana is desperate to get back on the pitch with the Reds and try scaling his potential.
"Of course it is a big season. Last year was frustrating," he added. "Even the beginning of this season was frustrating, picking up yet again another injury.
"I am working really hard to keep fit because I feel if I stay fit, then the club will see the best of me. It was obviously disappointing to see Brendan go and our indifferent start, but change happens in football."
Rodgers spent three productive years at Anfield, where he got them close to winning their first league title in over two decades, but fell short by two points to eventual champions Manchester City.