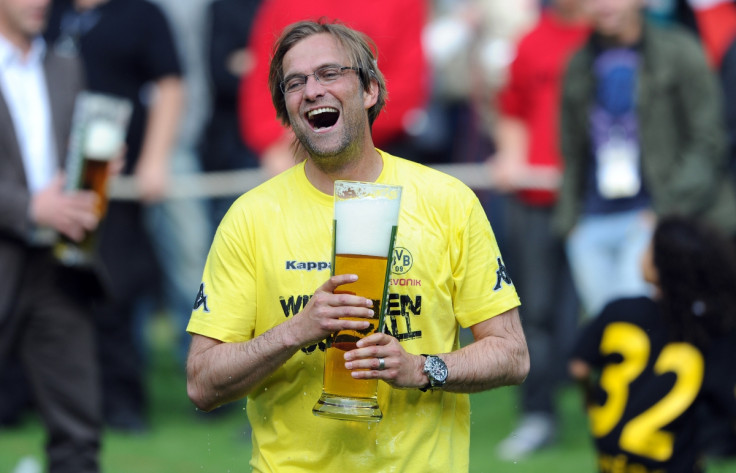 Liverpool FC fans were thrilled to bump into new manager Jurgen Klopp on a night out in the city on Friday (9 October), the same day he held his first press conference for the club. Klopp, who was seen drinking at the Old Blind School bar in Hardman Street, was clearly living up to his self-proclaimed nickname - "the normal one" - as he drank pints of lager with his wife and friends.
The German manager was presented as the Merseyside outfit's new boss earlier on Friday, when he vowed to secure a Premier League title within four seasons. After spotting him enjoying a drink in town, Liverpudlian Rebeckah Vaughan said: "My dad is a huge Liverpool fan so I'd heard all about him. We went up to his wife and I asked if she liked Liverpool and she said she did. I offered her a drink, but she declined.
"She had on a lovely poncho so we discussed Scouse fashion. She said all the ladies here are very glamorous. She was so friendly", she told the Liverpool Echo. "He just kept smiling and laughing, you wouldn't think he would be so friendly and humble as he was."
Klopp was also spotted by Liverpool fan Anthony Riley, who joked that he didn't want to tempt fate by approaching him. "He was his usual charismatic self. I didn't take any pictures and didn't want to disturb him too much in case he activated the cooling-off period in his contract and went back to Dortmund," he said.
After the sighting, fans took to Twitter to share their excitement with the new manager, who was also spotted walking around the city centre the following morning.