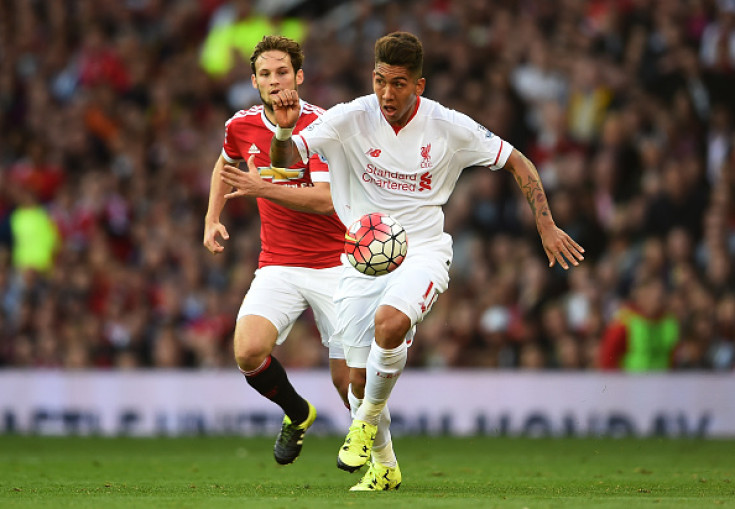 Liverpool legend Mark Lawrenson has backed Roberto Firmino to benefit from the Reds' appointment of Jurgen Klopp as their new manager. The German replaced Brendan Rodgers at Anfield after the latter was shown the exit door following a torrid start to the 2015/16 season.
The Brazil international made a switch to Anfield from Hoffenheim on a £29m ($44.4m) deal, according to the BBC. He has started in four matches in all competitions, which include three starts in the league.
Firmino picked up an injury in his side's Capital One Cup victory over League Two side Carlisle United. Former Liverpool manager Rodgers admitted the South American may have a cracked bone in his back, which has seen him sit on the sidelines since then.
Klopp replaced the Northern Irishman at Anfield. The former Reds defender has backed Firmino to shine under the guidance of the former Borussia Dortmund manager at the Merseyside club.
"For everyone, it's a clean slate, and I think we might see some players who have perhaps suffered in the last few months start to look revitalised. Roberto Firmino, for example, is one that I think may benefit from the change in manager," Lawrenson told the Liverpool Echo.
"As yet, we don't really know what the Brazilian is. We know he's talented, and that he's done well in the Bundesliga, but there hasn't been much to go off since he moved to Liverpool.
"Is he a wide player, is he a traditional No10? Does he play from the right, the left, off a big man or behind a quick striker? There are more questions than answers, at present. I know he's injured right now, but fans are still waiting to see what this fella is going to be.
"Klopp will know, though. He'll have watched him closely in Germany, he'll have had to think about how to stop him whenever Dortmund played Hoffenheim, and I suspect he might just get the best out of him.
"Others, too, will be thinking this could be great for them. Adam Lallana, Emre Can, Joe Allen, even Dejan Lovren - they'll all have points to prove. Klopp's record is of turning average players into good ones, and good ones into great ones. At Liverpool, we'll see just how skilled a man manager he is," the Anfield favourite concluded.