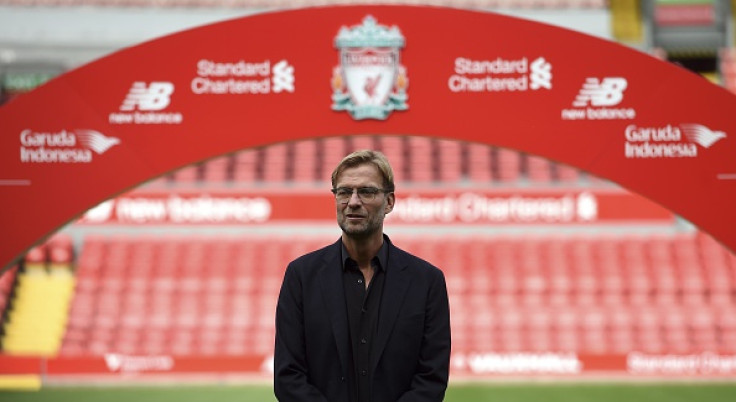 Jurgen Klopp has revealed that he held talks with Liverpool owner John Henry to carve a recognisable brand of football, which will "set the Reds apart". The Merseyside club have not won a title in more than two decades, but Klopp has insisted that "progress takes time" and that Anfield faithful would have to "wait than hope for miracles".
Klopp replaced Brendan Rodgers, who spent three productive years at the club, taking them close to a Premier League title, but fell short by two points to Manchester City. In contrast, his successor has won the Bundesliga twice -- in consecutive years -- with Borussia Dortmund. He has also taken his side to a Champions League final, under a heavily constrained budget.
The German's arrival has been met with hysteria by fans and the media, but he insists that he is no different from other managers from his home country, who have come to the Premier League. The former Mainz 05 manager will face his first test against Mauricio Pochettino's side, when Tottenham take on Liverpool at White Hart Lane on 17 October.
"I have no idea why the hype is so big," Klopp said, as quoted by the Mirror. "I am humbled to have this chance. Lots of German coaches have been successful but not many come here. This is a big challenge for me and my coaching team.
"Liverpool have had a period without success and changed managers a lot. Now the hope is for miracles, but progress takes time. I had a long conversation [with John Henry]. The aim is to develop a recognisable brand of football," he added.
The former Dortmund man also refused to divulge details on his plans for the January transfer window, stating that he is keen to look at the players currently in the squad than search for alternatives. Klopp had previously insisted that he will be giving the academy products a chance to prove their mettle as he did not care much about experience.
"I am not interested in the money I have to spend in January. It's only October now. Let's look at the players who are already here first," he stressed.