Alberto Aquilani's agent has claimed that the Liverpool midfielder will have his future decided by the end of the month, with all parties hoping that the situation can finally be sorted after years of speculation.
Aquilani was purchased by the Reds in the 2009 summer, but after a change in managers from Rafa Benitez to Roy Hodgson, and then to Kenny Dalglish, a place on the squad has become increasingly limited for the Italy international.
After a loan spell at Juventus, the 27 year old looked set to make the move back to his home country permanently, but Liverpool were unable to agree a fee with the Serie A side, and the move didn't go through as a result.
Kenny Dalglish had hinted that he might want to bring back Aquilani permanently to Merseyside, but another loan deal eventually went through for the midfielder to head to AC Milan for the season.
Part of his contract had a £5 million automatic buyout clause if he made enough appearances for the side this season, and while Aquilani has made over 25 showings for the Italian giants, because not all of them were starting appearances they haven't counted towards his tally.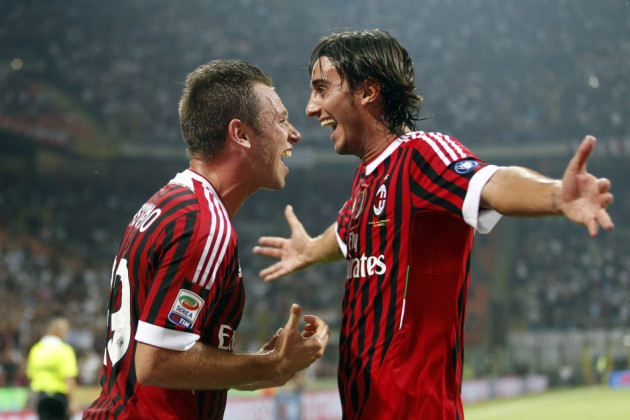 But agent Franco Zavagli believes that if it weren't for injury, Aquilani would have made enough appearances to seal his exit from Liverpool.
"If he hadn't have picked up an injury then he would have certainly made the 25 appearances necessary," agent Franco Zavagli said, according to the Liverpool Echo.
"That would have resolved a lot of the problems. We still haven't spoken to Milan and I think we will get a clearer understanding of the situation in about 10 days.
"Alberto wants to stay in Milan, but he has two years left on his Liverpool contract and we'll need to see what they think about it."
Liverpool will no doubt be looking to make a clear-out of unwanted players, and though Aquilani may not go for a high price he will bring in some much needed revenue as the side recoup their costs from a very busy summer and January, and prepare for another competitive transfer window.