Carroll Admits Liverpool Life Was Difficult At First
Andy Carroll says he wasn't concerned with his price tag when he moved to Liverpool, but it was still difficult to adapt
Andy Carroll has admitted that when he first moved to Liverpool it was difficult to fit into a different style of football, but the striker insists that he never considered his £35m price tag to equate to pressure to perform immediately.
Carroll made the move to the Reds in January 2011 for a British record-breaking fee, though since relocating he has so far failed to repeat the performances that made him so valuable for Newcastle.
And while Carroll finished the season well for Liverpool, re-finding some of his earlier form for the side, and received a mention for England, the 23 year old argued that he always believed in himself to get to this point as he prepares to join the Three Lions on their mission at Euro 2012.
"I always believed in myself but things weren't going too well for me," he told the Liverpool Echo.
"The price tag meant nothing to me. I just signed for a new club and it was hard to fit in straight away.
"I came into Liverpool when injured and it was hard for me to get my fitness back but I didn't think about the price at all.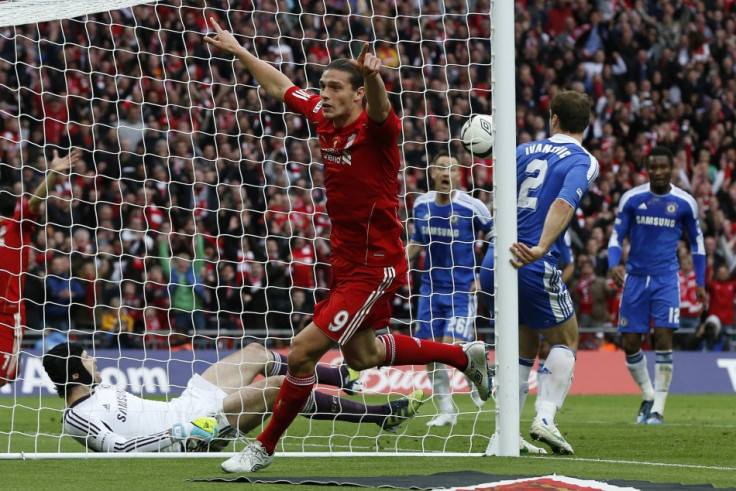 "I don't think about those sort of things. I know what I'm about and, as soon as I got my fitness up, I've started to show it."
Carroll set up Ashley Young's winner in the England friendly with Norway at the weekend, and the star says that being involved in the line-up as they look ahead to the Euros has been one of the highlights of his career so far.
"It's a great honour to be involved with England," he explained. "This is what I want to be involved in during my career.
"Now I've got a chance to show what I'm about. I thought I did well. We've got a big squad and loads of quality players but I gave it my best shot and we'll see what happens.
"The season is over for everyone not involved in this [Euro 2012] and it's great for me to carry it on and I want to do well if given the chance.
"The way [England manager] Roy Hodgson has played at his clubs, he wants a big man up front and he has picked me, so that is great."
© Copyright IBTimes 2023. All rights reserved.