Liverpool appoint Jordan Henderson new club captain following Steven Gerrard leaving for MLS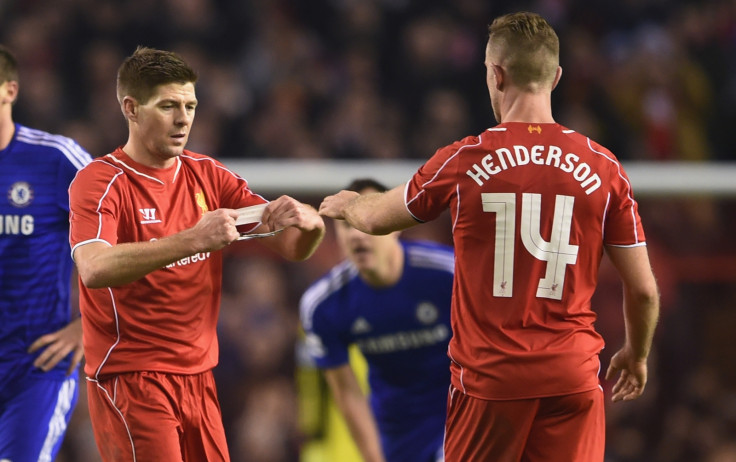 Liverpool have named midfielder Jordan Henderson as their new club captain ahead of their pre-season campaign.
Henderson, 25, had been expected to take the armband following Steven Gerrard's departure from the club at the end of the 2014-15 season.
And while manager Brendan Rodgers repeatedly insisted last term he had yet to make a decision on the matter, he now believes the England international is firmly the right man for the job.
"Jordan is someone who leads through example – through his actions, attitude and application. He shows total commitment to the game and is a role model professional," Rodgers told the club's official website.
"He is also greatly respectful of the great traditions associated with being Liverpool captain and the responsibilities that come with it. He has been blessed to learn first-hand from one of the greatest the club has ever had, in Steven Gerrard.
"Jordan has grown as a person and as a player since arriving at Liverpool and is ready to take up this challenge. He will be his own person, with his own style of leadership and his own ideas and methods."
Henderson, who was appointed Liverpool vice-captain in September 2014, frequently stood in as skipper during Gerrard's frequent spells out of the starting line-up last season.
He will begin his duties during the club's pre-season tour of the Far East and Australia, with the squad set to fly out on Sunday 12 July.
"I've learnt a lot off Stevie and how he conducted himself as the captain of this club both on and off the field," said Henderson. "You'll always learn from top players – and Steven was exactly that.
"I'll use what I learnt from him to help me, but I also have to do things in the way I think is right.
"I'll carry on from what I was doing last season and I'll also try to take on more responsibility for the team and my teammates. We all have the same goal – and that's to bring success to this club and our incredible supporters."
© Copyright IBTimes 2023. All rights reserved.