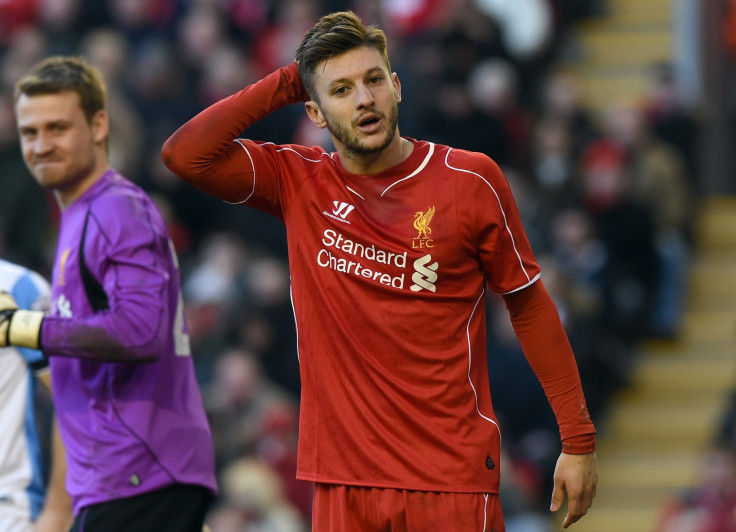 Liverpool's Adam Lallana has hailed the transfer moves made by Brendan Rodgers in the current window, with special praise given to the arrival of James Milner from Manchester City as a free agent.
Following a disappointing campaign in which the Merseysiders missed the Champions League qualification spots, Rodgers has acted quickly in the transfer window to bolster his squad with Milner, Danny Ings, Joe Gomez, Adam Bogdan, Roberto Firmino and Nathaniel Clyne.
Lallana has expressed his delight about the new arrivals, as he believes the extra competition for spaces will "make everyone up their game" during the new campaign.
"I feel really confident. I feel that the group of players we've brought is only going to make everyone up their game. There's going to be good competition for places, which I think is healthy in a good team," Lallana said to the club's official website.
The former Southampton midfielder has specially praised the signing of Milner, who he has played with in the England national team, saying the former Manchester CIty lynchpin will add much-needed experience to the squad.
"James has won the Premier League with Manchester City and I've played with him for a couple of years now on the international scene and he's a very talented player who will bring a lot to the club," he said.
"Same with Danny Ings, I played against him twice last year and thought on both afternoons he played very well. He might be more for the future as well, he's only young, and I'm sure he'll come here wanting to improve.
"It's all well bringing young players in that want to improve but they haven't got the experience so it's going to take time to fully establish themselves. Getting someone like James in, who has played in the Premier League for 10 or 11 years, that's invaluable for us."
Lallana also hailed the arrival of his former Southampton teammate Clyne, who comes to the club to fill the void left by the departure of Glen Johnson.
"He's a very good defender. He's a right-back so his main attribute should be defending and there's not many players I see get by him, take him down the outside. For me, playing against him in training, I'd never want to be playing against him," he said.
"He's very aggressive and he's even added goals to his game, he obviously scored here at Anfield the first game of last year. I'm sure the fans have had brief moments where they've watched him play, especially for England, he came on the scene last season and has done very well and is a regular member of the squad now."