Liverpool and Arsenal face a fight from Juventus if they hope to land Fernando Llorente, according to Italian reports, with the Athletic Bilbao star looking likely to go for a cut-price fee as his contract winds down.
Llorente is in the final 12 months of his deal with the Spanish outfit, and has made it clear that come January he is willing to speak to other clubs as he considers his next move.
"I've been at Athletic for many years and always will be Athletic - although one day I will play for another team," he said in September. "It has been a bumpy and hard summer and I've had to make tough decisions.
"You never know how things will turn out and I had to go through difficult times.
"In January I am free to negotiate my future, but I want to be focused to try to help the team."
Arsenal and Liverpool have both been connected to the star, and both could suit the 27 year old as he looks at his options for next season.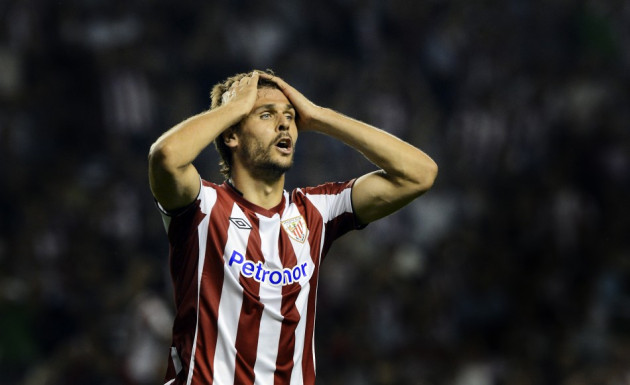 For the Gunners, a player in the final year of their deal would be an attractive prospect for Arsene Wenger budget-wise.
As Theo Walcott continues to stall on contract talks, another player up front could be what Wenger needs to placate fans and give the squad more options on the attacking front.
Liverpool, meanwhile, are crying out for a striker as Brendan Rodgers failed to seal a deal for Clint Dempsey or find a replacement for Andy Carroll on deadline day.
Talksport have quote Llorente at £5 million in January, which would be very affordable for either club, particularly considering the fact that the winter transfer window is typically overpriced.
But now, according to Gazzetta Dello Sport, Juventus are also in search of a striker, and are believed to be in negotiations with Llorente's representatives in the hope of beating their English counterparts to his signature.