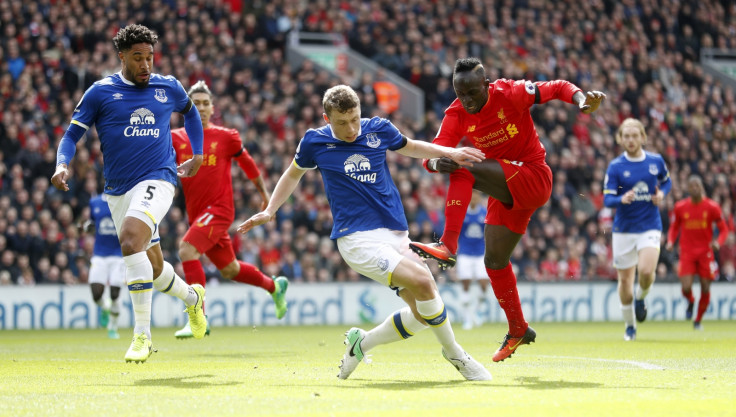 Liverpool's Sadio Mane is set to miss the rest of the season after scans showed that the Senegalese international suffered knee ligament damage during his side's victory over Everton. The forward is likely to undergo surgery in the coming days and is expected to be out for around two months.
The news comes as a bitter blow to the Reds, who have seen their hopes of securing a top-four spot dashed by the injury to their talismanic attacker. Since arriving from Southampton for £34m ($42m) last summer Mane has gone from strength to strength at Anfield, scoring 13 goals and providing five assists while striking up an excellent understanding with fellow attackers Philippe Coutinho and Roberto Firmino.
Liverpool sorely missed Mane's dynamism and ability to commit defenders with his pace while he was away at the Africa Cup of Nations and they now must find a way to cope without the former Red Bull Salzburg starlet, who has damaged the meniscus in his left knee. The Reds will decide whether an operation is required in the next 48 hours, according to The Liverpool Echo.
Jurgen Klopp was rather downbeat when discussing Mane's injury during his press conference on Tuesday (4 April) but has vowed to find a solution in order to cope without his star forward. The former Borussia Dortmund star has hinted that he may change his system in recent days, with key players such as Mane, Adam Lallana and captain Jordan Henderson all spending time on the treatment table.
"The only thing I can say for sure is that he will not be available for (Bournemouth)," the Liverpool boss said. "All the rest, we have to see. [It's] not very positive, we have to say it like this, but we cannot say what it is exactly. We have to wait."
"My job is to find solutions and I work on solutions all the time. That's what we will do this time. I said at the beginning of the season that the whole season is pretty much to prepare to finish. This is the finishing part of the season, there are eight games for us and nobody asks for your problems, everybody only wants results. We want the same, we expect results from ourselves and we want to fight for everything.
"That's what we've done all the time, even if maybe sometimes it didn't look like this, but I thought more often [than not] everybody could see that we are really fighting. That will still be like this and for this we need not only an atmosphere in the stadium, we also need a positive mood within the club and around the club because the situation is positive.
"Not in all parts because a few key players are not available at the moment, yes that's true, but as long as we still have 11 players to start and a few to bring on, then everything is fine. That's still the situation, so I am fine."
Klopp's men are suffering from a host of injury problems ahead of their game against Bournemouth but will need to drag themselves to victory over the Cherries with Champions League qualification on the line.
Along with the aforementioned Mane, Lallana and Henderson, Liverpool also harbour concerns over the fitness of Joel Matip and Emre Can, who suffered knocks during the Merseyside derby. There is a slither of good injury news for Klopp, though: Daniel Sturridge has returned to training with the first-team after injury and illness and could feature on the bench against Bournemouth.