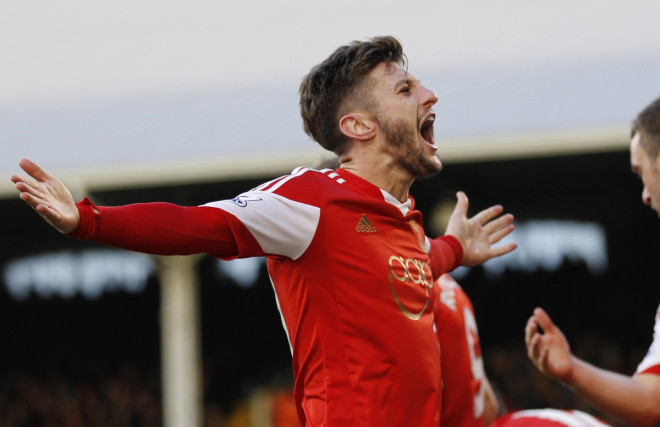 Liverpool manager Brendan Rodgers has revealed his admiration for Southampton star Adam Lallana but will not be drawn on speculation suggesting the club have lodged a bid for the midfielder.
Reports on Thursday suggested the Reds will be the first club to make a move for the coveted 25-year-old and are thought to be keen on striking a deal before the World Cup.
Lallana, whose place in Roy Hodgson's England's squad is virtually assured after a marvellous campaign with the Saints, has an admirer in the Liverpool manager but Rodgers was unwilling to discuss a move for him.
"I saw the reports. But I would never, ever mention another player at another club," Rodgers told a press conference on Friday.
"Adam is a terrific young talent but it's purely speculation and, for us, there is always speculation about top young players. "
Southampton manager Mauricio Pochettino, whose future at St Mary's is also uncertain, was also quizzed on the reports but denied any knowledge of an offer from Merseyside.
"I pretty have the same information you have," the Argentine said. "The club have not spoken to me officially about anything (regarding Adam).
Southampton will equal their best ever Premier League finish of eighth no matter what happens when they host Manchester United on Saturday. Lallana, Luke Shaw and Callum Chambers have attracted envious glances from clubs at the top of the table during their impressive campaigns but Southampton insist there have been no offers put on the table.
"As we stand, there have been no enquiries or offers for any of our players. That is the truth," the club's executive director Les Reed told BBC Sport.
"No club has been given permission to talk to any of our players. We want to improve the squad going forward and retain our current players.
"Any enquiries we get will probably be met with a 'no, not for sale'. Our intention is to keep this very good team together and build on it by bringing in players to improve on that. We have our targets and these are things we talk about on a daily basis."