Liverpool boss Jurgen Klopp has insisted that his on-field argument with forward Sadio Mane was "not a big thing" after the pair were caught on television cameras having an animated discussion at the end of the Reds' 1-1 draw with Chelsea on Saturday, 25 November.
Klopp surprisingly left Mane out of the starting line-up for the clash against the Premier League champions, with the Senegal international only being introduced off the bench in place of Alex Oxlade-Chamberlain towards the closing stages at Anfield.
Mane appeared to be unhappy with Klopp at the end of the match, with the German clarifying that the two had a disagreement about the forward's positioning towards the end of the match.
Mohamed Salah opened the scoring against his former club midway through the second half at Anfield, before Willian equalised in the 85th minute to give the visitors a share of the spoils.
"I was shouting at [Mane] because he was in the centre. But no player's happy about that when you come on to the pitch with three minutes left and you feel like you've got 150 minutes in your legs already," Klopp was quoted as saying by the Liverpool Echo.
"I wanted to sort it out immediately. He was not happy and said to me, 'Mo (Salah) wanted to come in the position.' But Mo already had 90 minutes in his legs.
"So it would have made more sense that Sadio was close to the right-wing and started from that position.
"It's not a big thing, we could have done it in the dressing room, it would have been the same thing. Everything was sorted immediately," the German coach added.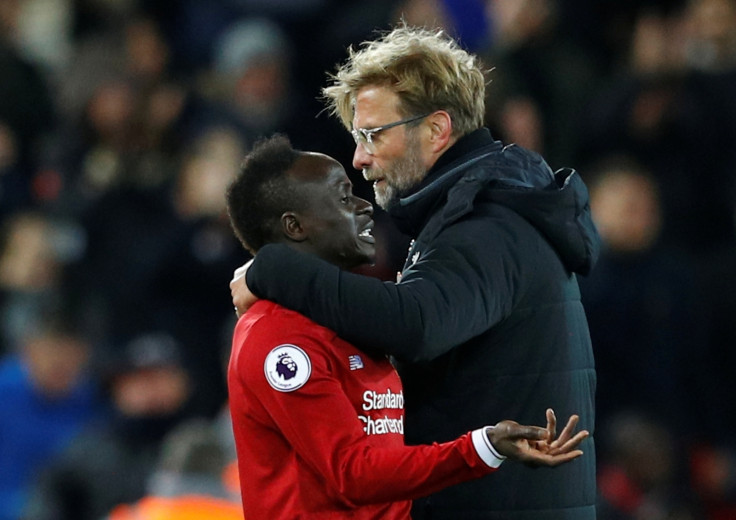 The draw with Chelsea closed the gap between Liverpool and Manchester City to 11 points, but Klopp said there was no reason for his team to even entertain thoughts about chasing down the runaway league leaders at the moment.
"In our situation, in all the other clubs' [situations], if we would really now think about Manchester City, we would all be really crazy," he was reported as saying by Goal.com.
"It's really important in life you have your own targets and the right targets, then you can be a happy person."