Liverpool manager Jurgen Klopp thinks it is 'too early to say' if Jordan Henderson's season is over but admits the club do not know when the midfielder will fully recover from his troublesome foot problem.
Henderson, 26, has not played for the Reds since 11 February and is struggling to fully overcome plantar fasciitis, a heel condition caused by straining the ligament that supports your arch.
The England international suffered a similar problem last year and was expected to be out for the remainder of the current campaign, but Klopp has not given up hope on seeing him turn out for the Merseysiders before the end of the season.
"It is too early to say [if his season is finished]," the Liverpool boss told The Daily Mail. "Next season is the latest moment, of course, but anything can happen. We stay positive because he is strong. The moment someone gives him the green light he will be back in a second because of his attitude and character.
"I am not thinking about the start of pre-season but that would be the latest moment he is back. Like it is always, you wish a ligament was snapped. Then you know if you fix it or wait for it, it will be six weeks, eight weeks or whatever. This is the kind of issue where you have to wait. That is how the body is sometimes."
Despite not training with his teammates for the last three months, Klopp thinks he could call on Henderson to skipper Liverpool 'immediately' due to his excellent physical condition.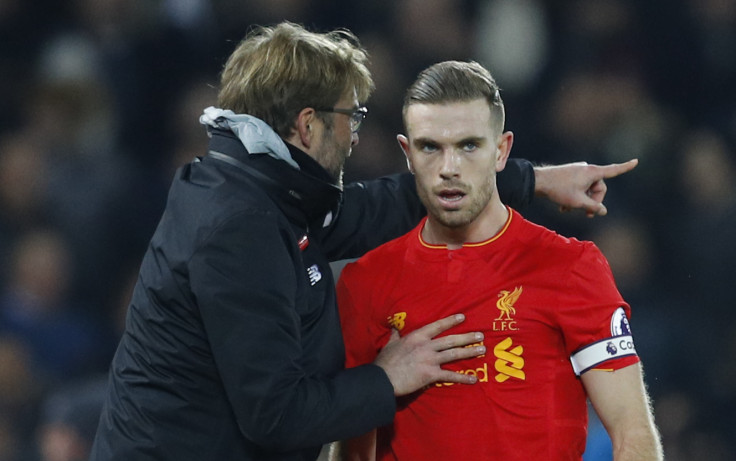 If he manages to figure for Liverpool between now and the end of the season (Liverpool have just two matches left), the former Borussia Dortmund boss says he could be considered by Gareth Southgate for England's summer internationals, but revealed that the Anfield club have not yet discussed the midfielder's potential availability with the national team.
"We have not made a final judgement for this season," Klopp added. "We don't know whether he will be back tomorrow in training or next week. But because it is Jordan and he has a really high fitness level, even if it is just swimming, we know we can think about him immediately when he is ready.
"Then we could think about the national team. If he has games then he could play, if not it makes no sense, but we have not spoken [to England]."