Brendan Rodgers says Liverpool have come a long way in the last couple of seasons, with the side completing a confidence-boosting 3-2 win over top four contenders Tottenham.
Spurs were not their usual selves as they came off four wins in a row, and the Reds took advantage with a penalty from Steven Gerrard in the 82nd minute pushing them over the top of their opposition.
Liverpool are now sixth in the table, and just seven points off a top four spot, with the fight for Champions League qualification set to be particularly tough this season.
And Rodgers says that beating Tottenham has been an important moment in the side's campaign as they aim to prove they're a top team once more.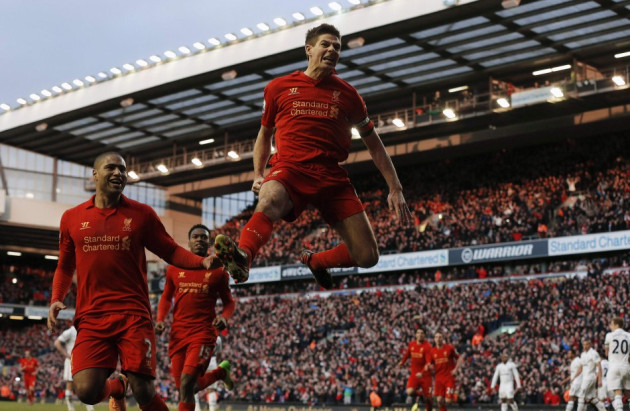 "All season people have spoken about us not beating anyone from the top 10, then it was the top eight and top six and top four," he told the BBC.
"The game against Spurs was a stringent test and they came through it.
"We know where we want to be eventually but this is another marker for us in terms of our growth. It was very important win for us."
Rodgers continued: "We are on a great run at the moment and we knew this was going to be a severe test of our qualities and character against a team in great form.
"For us to get three points and show the character was fantastic and I am delighted for the players because they worked ever so hard.
"You can see the mentality in the group. I thought we had to show different characteristics than what we have had to do in recent weeks.
"We've been comfortable in a lot of the games and been able to control them but against a top side we came through."
The manager refused to admit he is pleased with Liverpool's new position in the table, saying: "I don't want to know where we are. I am not thinking of that [qualification for Europe].
"We'll just keep collecting points and see where it takes us."