Follow IBTimes UK's LIVE blog of transfer deadline day news.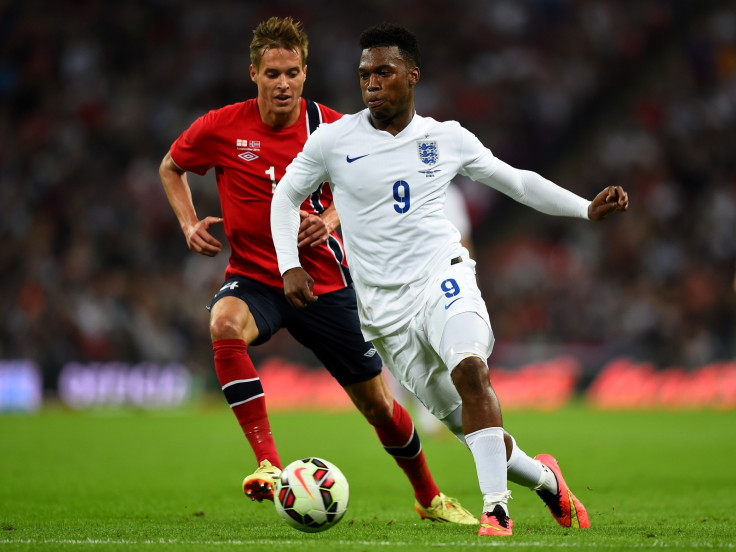 Liverpool manager Brendan Rodgers has suggested Daniel Sturridge will still need some time before regaining a starting spot in his line-up ahead of the next two games against Bolton and Everton.
The Reds visit Neil Lennon's Championship side on Wednesday 4 February for the FA Cup fourth-round replay before their Premier League derby against the Toffees on 7 February.
Rodgers pointed out even though the England international made a sensational second-half return to action in the victory over West Ham United on Saturday 30 January, scoring a goal, he is not yet ready to play 90 minutes.
"He's still a bit of time off starting. You saw in the period when he came on, he was still getting used to the surroundings again in the 25 minutes or so he had on the pitch, so it's just about bedding him back in," the manager said, according to Liverpool's official website.
"But to know that he's there over the next two to three weeks, when it will be about regaining his football fitness and until he's ready to start, he's going to be a great asset for us off the bench.
After the games against Bolton and Everton, Liverpool will host Tottenham for a key Premier League game before their Europa League match against Besiktas on 19 February.
Rodgers said: "We need to assess it over the next week again but obviously we've got games and he'll be getting his football fitness in those games. It takes a bit of time and he's been out for a long spell so we just want to make sure that he's ready and fit to start."
Meanwhile, speaking about Sturridge's impact during the victory over the Hammers, he added: "I think you've got a genuine top European talent in Daniel Sturridge.
"If you put him on to the field, everyone knows his pace and that will always frighten teams.
"A back four when you put Sturridge on, the power that he has and that ability to go either way which you see from the goal, that came taking a great touch on his weaker side and a wonderful finish.
"He lights up this team. He provides the light. When you add a top-class player like him to it, you can go to another level. When he came on in that period the team looked very, very good."