Chelsea fans' view: Liverpool fans in the media are playing into Jose Mourinho's hands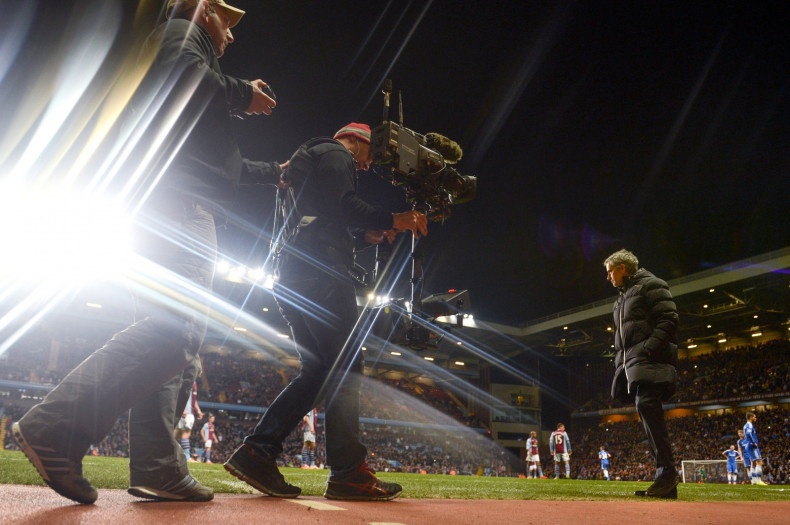 Saturday's supposed title decider between favourites Chelsea and challengers Manchester City bore all the hallmarks of a classic Chelsea and Jose Mourinho performance.
Having played 120 minutes of pulsating, tense and exhausting football against Liverpool in midweek to secure yet another date for a Wembley final, it was never going to take Mystic Meg to predict how Mourinho would set Chelsea up for this 'must not lose' match.
Add to that the last-minute losses of Fabregas through injury and Costa through a fast-tracked three-match ban for apparently stamping on Emre Can, and it is easy to see that Mourinho's hand was somewhat forced. After all Fabregas and Costa have been arguably the team's most effective players this season in creating and scoring Chelsea's goals.
Mourinho may be many things but he is no fool. When playing title rivals the orders are simple: "Do Not Lose". City are a decent team and probably needed the win more than Chelsea, being five points behind the current leaders. Win and Chelsea's lead would be cut to a meagre two points. I am an appalling predictor of results but even I had this one down as a nailed-on 1-1.
Chelsea did not disappoint, and in fact had it not been for an uncharacteristic error by Thibaut Courtois they may well have grabbed all three points and opened up an eight-point gap. Oh how we would have loved that - and more to the point everyone else, especially Sky Sports, would have hated it.
Sky televised the match to something like 650 million global viewers apparently. No doubt they were hoping that the two titans would go hell for leather at each other for 90 minutes and appease the armchair fans with a 5-4 thriller (in City's favour, of course). Perhaps they should have thought twice about their hysterical outrage concerning Costa, which resulted in his being banned by the FA, and deprived the match of the league's top goal scorer.
It appears that Sky cannot have their cake and eat it too. Jose Mourinho, on the other hand, appears to be able to do just that. Sky could barely hide their annoyance at Mourinho's media blackout before and after the game, with pithy and barbed comments about his absence streaming out regularly.
Bias
Of course the Chelsea supporters all find this hilarious and are enjoying the schadenfreude. Jose blusters around seeing conspiracies and agendas behind every door and in every corner. There is an agenda against us, everybody hates us, and we don't care! It is of course great theatre, but is there any truth behind it?
In all honesty it really is hard to believe that there is an agenda against the club, although the evidence would seem to indicate that there might be. Sky, the BBC and the written press seem to take a huge glee in any setbacks and misdemeanours that involve Chelsea; Chelsea are continually on the end of some pitifully incompetent and one-sided refereeing decisions; the FA never seems to show any consistency in judgments that affect Chelsea. In for me, in for me, they've all got it in for me would seem to ring true.
The reality is that everyone and everything has an agenda. I worked in television for 30 years and there is no such thing as impartiality. It's all about angles and entertainment, not fairness and balance. Unless you support absolutely no football team at all then your perspective will be influenced by which team you support. Even the 'News' has an agenda – it is set by the beliefs, values and perspective of the programme editor, and football programmes are no different.
So when you see something like 44 pundits with Liverpool connections and about five with Chelsea connections it is easy to see why Mourinho and the supporters are so quick to jump on the agenda and conspiracy bandwagon. Every football programme will be influenced by the pundits, presenters, producers and editors working on them – if they don't support Chelsea or, more to the point, support someone else, then it is nigh-on impossible for that not to creep in to the agenda – no matter how innocent that might be. TV, radio and the written press is not truth, it is opinion.
At the end of the day they are all simply playing into Mourinho's hands. It is the perfect excuse for Jose to adopt his favourite strategy: the siege mentality. And it works.
I believe the media blackout is simply a ruse, something to add grist to the mill, a great time for Chelsea to batten down the hatches, creating an 'us against the world' mentality. Anger and injustice are useful emotions to have in your locker when you are in a scrap and need to pull together, and I suspect Mourinho was getting into the players heads' all week to reinforce just that.
The result, of course, was a wonderful backs-to-the-wall rearguard defensive performance against City on Saturday, to follow the never-say-die performance last Tuesday.
Mourinho is creating steel and fight in this team to mirror his own. By pulling up the Stamford Bridge drawbridge, he may well be helping the team towards another Premier League title. And if everyone hates him, Chelsea FC and what they stand for and how they play then so much the better, it entrenches that belief even more. And the supporters and players love him for it.
Anti-Chelsea agenda or not, it seems to be working for Generalissimo Mourinho and his Blue and White Army.
David 'Stamford Chidge' Chidgey presents the award winning Chelsea FanCast TV show and podcast which can be seen every Monday at 19.00 on chelseafancast.com or You Tube or heard at mixlr.com/chelsea-fancast/ or downloaded from ITunes. Follow us on twitter @StamfordChidge and @ChelseaFanCast