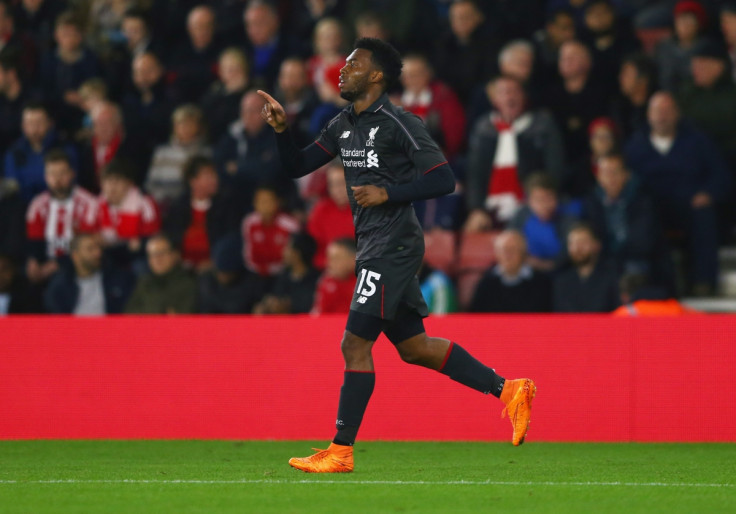 Former Liverpool manager Brendan Rodgers has called Daniel Sturridge one of the best strikers in football. The 43-year-old Northern Irishman worked with the injury-plagued forward during his time at Anfield, but admitted to being frustrated by his ongoing fitness woes.
Sturridge has not played for the Reds since early December and his absence has prompted speculation Liverpool may consider selling the player. Even so, Rodgers does not doubt the quality of his former charge.
Asked if Sturridge has fallen behind Jamie Vardy, Wayne Rooney and Harry Kane in the England pecking order, Rodgers answered: "No, if Daniel Sturridge is fit he is a player you would seriously look to take. He has genuine world-class ability. When fit, there's not too many better than him.
"There's different types of strikers: Harry Kane is a wonderful finisher, Jamie Vardy has great pace and has come onto the scene exceptionally well and is playing consistently and Wayne Rooney is a player I have admired during all of his career.
"He is a big-game player and his experience will be vital, but it is hard to rule out Daniel because he offers so much. He can score a goal in a flash and has got all the attributes."
Rodgers also defended Sturridge's attitude at Liverpool, which has come into question over the last few weeks. "Daniel is a real good guy. He obviously wants to play: of course when you have that ability you want to train and play. It just seems that he has been very, very unfortunate," the former Liverpool manager said, according to The Mirror.
"All I ever tried to do was encourage him and take the pressure off. He is a real good guy: you can talk to him and communication can be open. He wants to receive information and to talk with the manager as well, but he is just in this run of injuries. He has been so unfortunate."
Sturridge thrived under Rodgers' management and his former boss has bemoaned the Liverpool striker's injury woes. "He played for me for 18 months and, along with Luis Suarez, was right up there. I had two of the best strikers in the world," he said. "From that summer, when we finished runners up and got into the Champions League, he has just been marred by injuries. I am sure it is so frustrating for Daniel.
"It is frustrating knowing him well to see him not being able to play. Certainly, from my time at Liverpool, if he was out I really missed him and so did the team. When you have a player of that quality of course it will affect your results."