Liverpool captain Jordan Henderson has admitted to experiencing serious self-doubts last season. The 26-year-old midfielder, who replaced club legend Steven Gerrard as the Liverpool skipper in 2015, has revealed he feels as thought he is making up for lost time following an injury-hit 2015-16 campaign.
Henderson suffered heel and knee injuries last season, and his lack of first-team football led to suggestions he could be headed for the Anfield exit door. But having returned to full fitness, Henderson is determined to banish the misery of last season to the past.
"There were times last season when I was very down because I wasn't playing and I questioned my contribution as captain because of that," the Liverpool midfielder explained, according to the Daily Telegraph.
"There were a lot of things going through my head and though there was never a time when I didn't want the captaincy, or doubted whether I was the right man for it, there were times when it was hard to feel like the captain because I wasn't contributing on the pitch.
I couldn't help on the pitch as I wanted so Milly [James Milner], as vice-captain, had to take the role. It was a very difficult time. I feel as though I've come through that now. I'm in a much better place, I feel very confident. I am ready to lead this team and win things."
Henderson said he has been able to cope with the pressure of the Liverpool captaincy, but admitted his injury woes led to sustained periods of self-doubt. "The biggest thing for me last season was not the captaincy but not playing regularly. When you're not playing it is difficult to feel that you are the leader of the team. You want to help but I couldn't," said Henderson, who joined Liverpool from Sunderland in 2011.
"That's a big difference with this season – I feel good, I feel fit – but there are a lot of leaders in the team. There are big characters in the dressing room so I don't see it as reliant on me, or I have to replace Stevie or I have to do this or that.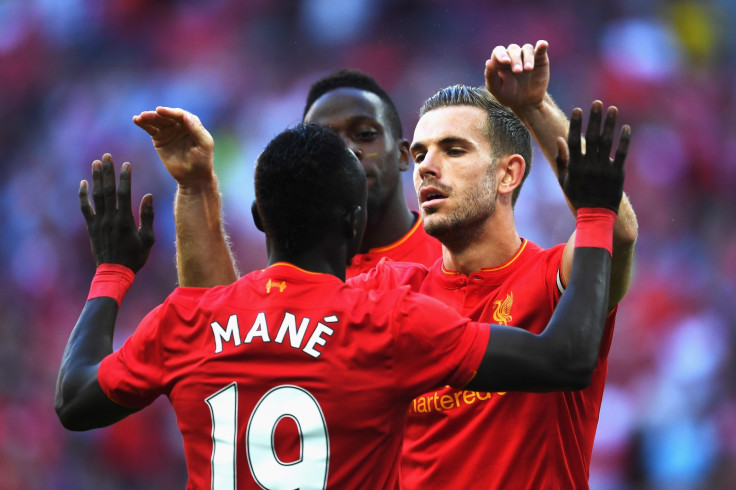 "I might have felt that way a year ago and that was one of the negatives I'd say I had to work on – thinking I need to do everything when there are people around me who are just as big as leaders and who can drive the team on."
Following the disappointment of last season, Henderson said he is determined to prove his doubters wrong during the new campaign. "I feel as though I've always had to prove myself. I've felt that since I was at a young age," he explained.
"That is not just managers, but people in general. I want to prove everyone wrong. Obviously when the new manager comes in and he is one of, if not the best, in the world, you want to impress him. It doesn't really matter who it is, I want to prove people wrong and help the team to win games.
"Last year was up and down. I was playing games when I wasn't 100 per cent and mentally that isn't great. Mentally I am in a different place and I think you can see that in performances. People will look at last season and question whether I should have played at all with my injuries, but that is just the way I am."