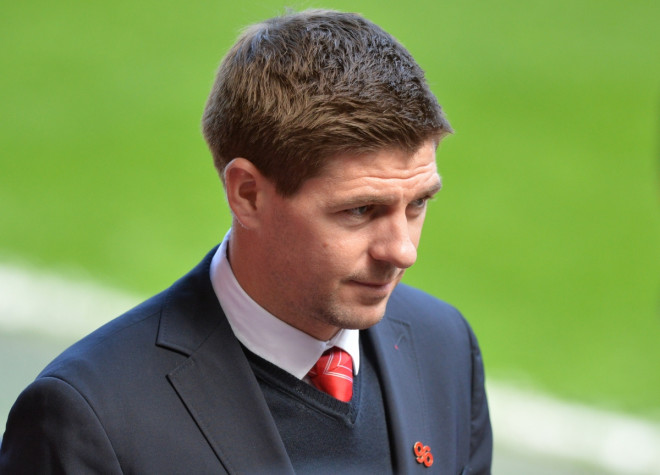 Liverpool captain Steven Gerrard could retire at the end of the season if the club win the Premier League title and end their 24-year absence from the summit of English football, according to former England teammate Danny Mills.
The Reds are four wins away from claiming a first league title since 1990, a medal which would represent the only remaining major club honour missing from Gerrard's career.
Success in overhauling Chelsea and Manchester City in among the tightest title races in years would carry extra significance for Liverpool given it would fall in the year of the 25th anniversary of the Hillsborough disaster.
And speaking to Sky Sports News Radio, Mills said: "Steven Gerrard maybe sees this as his big chance to win the Premier League; the only trophy in English football that has eluded him.
"He has been an absolute talisman for Liverpool, a fantastic professional, a fantastic servant to football and England and everyone says it would be right and it would be fitting.
"You never know he might retire if they win the Premier league. I am sure he's got more seasons left in him but who knows."
Gerrard, who turns 34 in May, will captain England in this summer's World Cup finals and after having won 109 caps has spoken of the possibility of taking his international leave after Brazil.
"I think the appetite and desire to go on will still be there; of course it will be," he said last November. "I want to play football for as long as I can.
"But I think it's going to be a case of going to Brazil, giving it my best and then, when the tournament's over, I'll chat to the right people, and then I'll make the decision - because I don't think it's one you can make overnight."
Liverpool manager Brendan Rodgers added: "I think it's something he will assess and look at. If you go to a World Cup in Brazil at 34 years of age, you might not have many more championships left in you.
"Very few players do. I can think of [Javier] Zanetti and [Paolo] Maldini who have played on late, but it's rare. Steven is a real talisman for the group. He is a real leader for the team and everyone there."