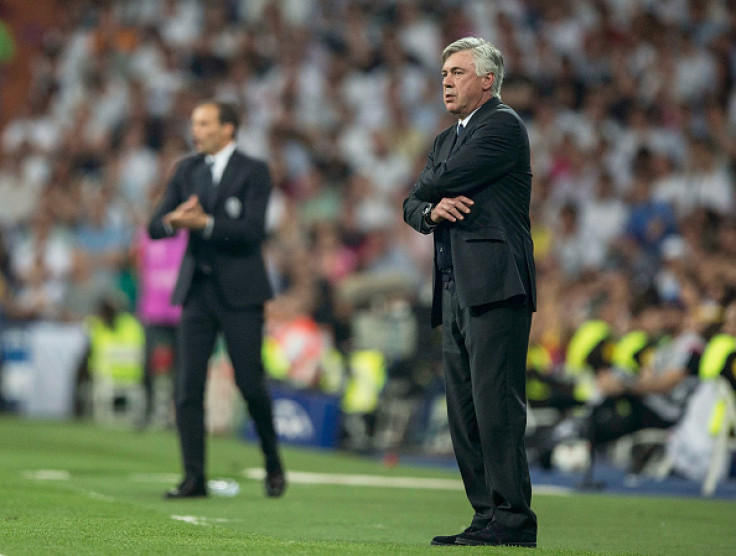 Robbie Savage has backed Carlo Ancelotti or Jurgen Klopp to replace Brendan Rodgers at Anfield, if Liverpool decide to sack their manager. The former Chelsea boss was shown the exit door at Real Madrid, while Klopp decided to end his time at Borussia Dortmund after the end of the last season.
The Northern Irishman took the managerial job at the Merseyside club in 2012. Having arrived from Swansea City, he has not claimed any silverware and has become the first manager since 1950s not to win trophies.
After a disappointing 2014/15 season, Colin Pascoe and first-team coach Mike Marsh paid the price as the duo was asked to leave the club. Rodgers made changes to his backroom staff earlier in the summer.
Both Ancelotti and Klopp are without a job since the summer. The former Premier League midfielder has asked Rodgers to deliver and suggested a top four finish is a must this campaign.
"Rodgers is the first Liverpool manager since the 1950s not to win a trophy in his first three seasons in charge," Savage told the Mirror. "As much as I disagree with modern football's sacking culture, he sanctioned the departure of members of his back-room staff in the summer, so he is vulnerable now. There is nowhere left for him to hide.
"And with Jurgen Klopp and Carlo Ancelotti both currently out of work, there are attractive alternatives if John W Henry decides that a change is in order. I would give Rodgers more time, with a top-four finish as his bare minimum target, but the time for long-term philosophies has passed. Winning football matches is the only way ahead for him now," he added.
Savage's former club Manchester United face Liverpool in the Premier League clash at Old Trafford on 12 September. He claims it is a must win fixture for Liverpool and suggested the clash between the two sides will be a battle for the fourth spot.
"In the past, Manchester United vs Liverpool has always been a red-letter fixture in English football's calendar," the former Wales international explained. "But instead of being a title decider, Saturday evening's meeting will probably be a shoot-out for fourth place between two clubs who have spent half a billion pounds between them on 'philosophies' where nobody can tell what those philosophies actually stand for."