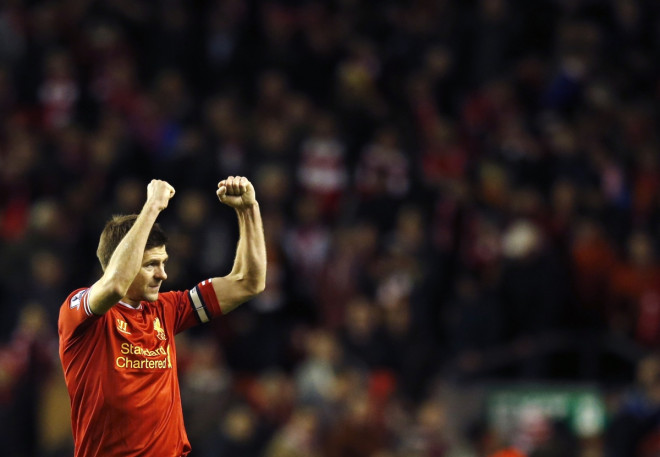 Former Liverpool star Luis Garcia says that Steven Gerrard is one of the club's greatest ever players and deserves to finish the season by lifting the Premier League title - the only trophy in English football that has eluded him.
Brendan Rodgers' side are now just three wins away from claiming their first league title in 24 years, after the 3-2 win over Norwich that gave them five-point lead at the top of the table.
Gerrard has received lavish praise this season after his successful adaptation to a new deeper role, playing behind the creative midfielders. He has scored 13 goals this campaign and managed 11 assists in 31 games, his second-best return in his career.
Ex-team-mate Garcia, who was a key member of the club's 2005 Champions League-winning team, is confident that the Merseyside outfit are extremely close to being crowned league champions.
"There is no way I can see Liverpool losing this title now and Stevie deserves to win it," the Spaniard told talkSport.
"I think he's one of the greatest Liverpool players ever and also one of the biggest players in the history of English footbal.
"The team have a great chance to increase the gap at the top this weekend.
"A win against Chelsea will be very important for them and I think they're going to get it."
After his recent brace against West Ham, Gerrard surpassed the goalscoring achievements of another Liverpool legend, Kenny Dalglish, with 173 goals in 663 appearances, rising to sixth on the club's all-time goalscorers list.
Gerrard, who turns 34 in May, will captain England in this summer's World Cup finals and after having won 109 caps, has spoken of the possibility of taking his international leave after Brazil.