Liverpool have completed their sixth summer signing and seventh overall under Jurgen Klopp with the capture of Geoginio Wijnaldum from Newcastle United. The Dutch midfielder joined the club on a reported £25m deal and will now join up with the rest of the squad on their tour of the United States.
"Liverpool Football Club have today completed the signing of Netherlands international Georginio Wijnaldum from Newcastle United," a statement read on the Reds' official site.
The Merseyside club have beaten off competition from arch rivals Everton and Tottenham Hotspur to sign the Netherlands international, who joined the Magpies from PSV Eindhoven last summer. The 25-year-old midfielder impressed in his debut Premier League campaign despite Newcastle suffering relegation at the end of the season. He played every game in the league and ended the season as the top scorer with 11 goals.
Rafael Benitez was keen to hold on to the midfielder as he looks to bring the St James' Park outfit back to the top-flight at the first time of asking, but the former Eredivisie winner was keen to move away and play at a higher level. Wijnaldum, who was handed the No 5 jersey, admitted that he was delighted to be joining the Anfield club and revealed that he was looking forward to working with Klopp.
"I'm really excited because Liverpool is a big club with a great history and it's always a dream to play for as big a club as Liverpool," the midfielder told Liverpool's official site.
Commenting on the prospect of working alongside Jurgen Klopp, Wijnaldum said: "[He seems] a great man - from the outside - because I don't know how he works yet and I have to work with him."
"[But] I always love to watch him, his passion as a trainer, I like how he enjoys the game. He gives something back to the group [with his passion] so I look forward to working with him," he added.
The former Borussia Dortmund manager revealed that he was convinced about Wijnaldum following their conversation and believes that he has signed a 'real footballer' and someone who is more advanced than his current age. The German coach also admitted that he has been watching the midfielder from his youth team days at Rotterdam.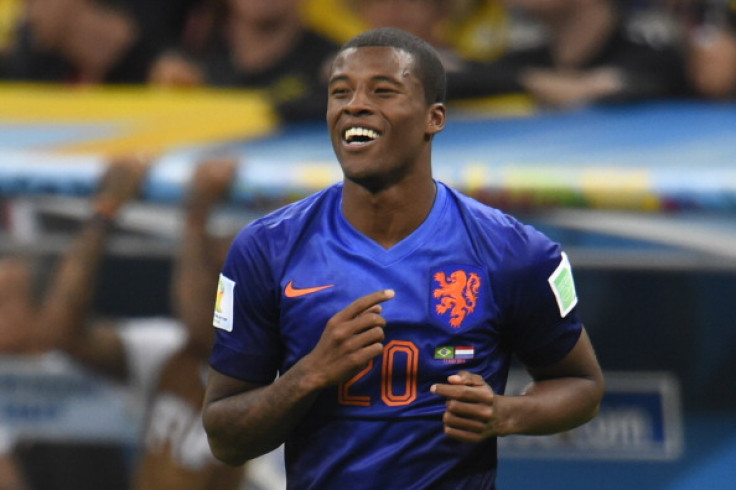 "I met him and it was good. He is quite an adult. He was captain of PSV Eindhoven, the Dutch champions. At this young age, being the captain of a team doesn't happen too often. He's a real footballer and has a special kind of football smartness," Klopp told Liverpool's official site.
"When you speak about football and can hear when you speak to a player that you know about the questions he has, you think 'OK, he thinks a lot about football'."