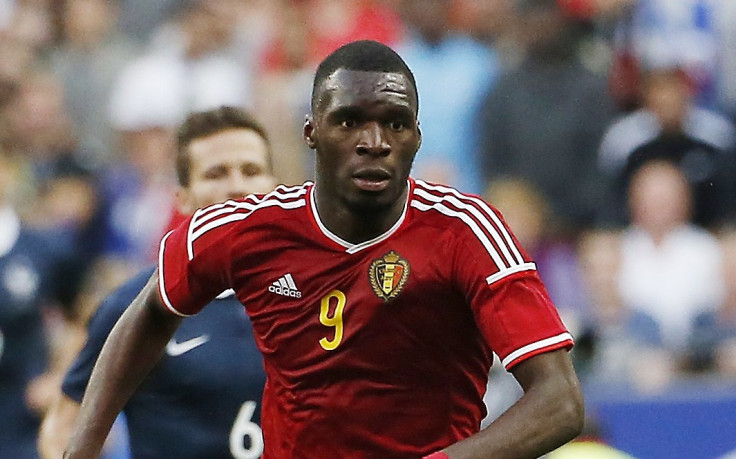 Liverpool have completed the signing of Christian Benteke from Aston Villa, making him their seventh transfer of the summer.
The Mirror reports that the striker has signed for a fee of £32.5m ($50m) after the Reds activated his release clause, making him the second highest paid for player at the club behind Andy Carroll. The Belgian has signed a five-year contract and will go a long way in alleviating the crisis up front, which they failed to address last season and dropped out of the top four.
Benteke has been in brilliant form for Villa last season, scoring 15 goals for the club in all competitions and helped them stave off relegation and qualify for the FA Cup final at the expense of Liverpool. Since Daniel Sturridge is still out with an injury, Brendan Rodgers will be hoping that the 24-year-old can hit the road running as soon as possible and help them get a good start in the upcoming campaign.
The striker was also linked with a move to Manchester United, according to the Daily Mail, with the Red Devils in the hunt for a frontman to add back-up for Wayne Rooney.
However, he revealed that he is overjoyed at having signed for Liverpool and is looking forward to scaling great heights with the Merseyside club.
"I'm very happy to be here and I would like to thank the owners, Ian [Ayre] and of course the manager for their massive effort to bring me here," Benteke told Liverpool's official website.
"It's hard to show your emotion when you've just come from doing something [like this] but of course I am very happy. I think it was the right club for me because I had a good chat with the manager and I wanted to be part of his project.
"I know Liverpool is a big story. They've won [many] league titles and the Champions League five times and of course the UEFA Cup and a lot of trophies. I know it's a big club," the striker added.