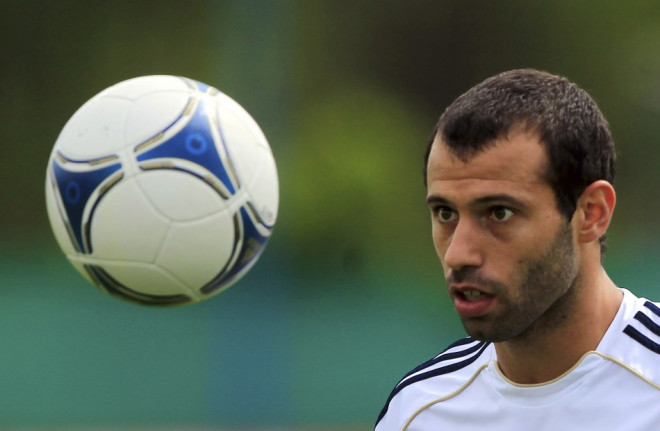 Liverpool are reportedly considering Javier Mascherano's return after the Barcelona midfielder recently suggested he was set to leave the Nou Camp at the end of the season.
The Argentinian international left Merseyside for Barcelona in 2010 after spending three and a half seasons at the Premier League club - winning a Champions League runner-up medal in his first campaign.
According to Sport, Liverpool are willing to welcome him back at Anfield after he recently hinted at a summer exit, claiming that the La Liga game against Atletico Madrid could be his final as a Barcelona player.
"It's great what we've got coming up this week and over the weekend. For some of us, it may be our last game at the club, so it will be a very nice way to say goodbye", the defender revealed.
"We only have one result that will secure it for us, and Atlético have two, but if you had told us we would be here a week ago, we would have been really happy", he said.
And while Napoli are also monitoring the situation Sport claims Mascherano is more likely to go back to the Premier League rather than move to Italy.
Brendan Rodgers is looking to bolster his squad for the next campaign and the 29-year-old will give him much-needed experience for the Champions League challenge.
Even though Mascherano's £20m move to Barcelona in 2010 was questioned by some Liverpool supporters the Argentinian made a great impact during his time at Anfield. Fans felt his departure was due to Roy Hoggson's and Christian Purslow's broken promises.
"Liverpool is a special club and it does not deserve to be treated badly," he said. "The people who were there at the time - the manager and Christian Purslow - have now gone but they know the truth," Mascherano explained.
"When I went back to Liverpool for pre-season I had a lot of meetings with them and they were promising a lot of thing to me but never kept their word."