Bellamy Faces Big Decision As Carling Cup Calls
Craig Bellamy is not looking forward to facing Cardiff, as the Liverpool star mulls over his international future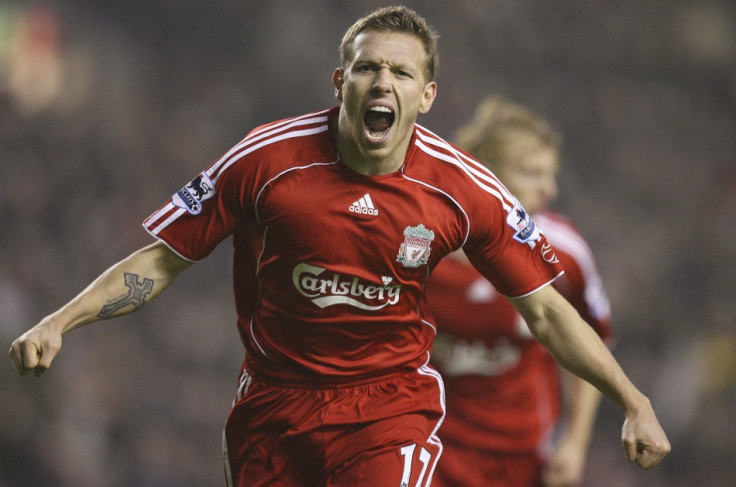 Ian Rush believes that only Craig Bellamy can decide whether he should continue to play for the Wales national team, with the forward considering whether to prolong his future at Liverpool by retiring from international duty early.
Bellamy hasn't commented on whether he will continue to be available for the Wales side after their friendly with Costa Rica on Wednesday, and the 32 year old is said to be deciding whether to follow in the footsteps of Ryan Giggs and concentrate on his club career.
And as Bellamy continues to go from strength to strength for Liverpool, Rush believes that while the club will be hoping he makes a decision in favour of Anfield, ultimately it is up to him what he decides to do.
"He's been one of our star players without doubt," he told the BBC. "His attitude is absolutely fantastic - he wants to win.
"We need Craig for the younger players but only he can make that decision.
"If he decides he wants to prolong his career at Liverpool you have to respect that decision.
"Ryan Giggs did it and he's still playing for Manchester United. Craig might be thinking he might be playing for Liverpool in two, three of four years time."
Meanwhile, for Bellamy, this is not only a big weekend because of the Carling Cup final, but it will be the first time since his move to Liverpool that the Welshman has faced his old club Cardiff.
Bellamy took the side close to promotion last season, only to lose to Reading in the playoffs. And he insists that if he scores against the Championship side on Sunday, he won't be making a celebration out of the occasion.
"I certainly won't celebrate," he told reporters. "I have no aspirations towards celebrating at all.
"It will be strange situation as it's the first time I've ever played against them. It's not something I'm looking forward to doing, to be honest. My father's a big Cardiff fan and it's the club I used to go to when I was very young.
"I tried not to celebrate against Manchester City, in the semi-final - I tried to hold myself back. But in the occasion and the moment you get a little bit carried away."
Rush, who made over 200 appearances for Liverpool between 1988-1996, says that he can understand the pressure that Belamy, and the entire Reds' squad, must be feeling as they seek to end their six season long trophyless drought.
"You have to be strong enough mentally to deal with that pressure," he explained.
"If you can't put up with it mentally then it's going to be a problem.
"It's a no-lose situation for Cardiff because they are not expected to win. But deep down I think the supporters, the players and the manager will think if they can get it together and Liverpool don't, they could win it.
"If you get to any final there is no easy ride. It's what you make of it,
"Yes, Liverpool are favourites to win but if they go about it with the wrong preparation they are in for a big shock. Cardiff are capable of beating any side on the day.
"This is why cup finals are so special because on the day anyone can beat anyone."
© Copyright IBTimes 2023. All rights reserved.