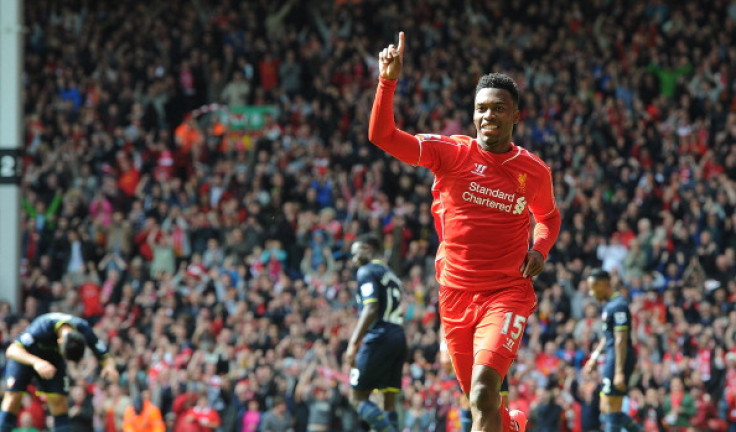 Liverpool striker Daniel Sturridge has revealed that he still watches DVDs of various players to improve his game and learn new skills.
The England international has been impressive since his arrival at Anfield, and has scored 37 goals in 56 games for the club. He was the second top scorer in the Premier League last season, but has failed to match that feat this season as he struggled with multiple injuries that kept him out for five months.
However, he made an impressive return into the first-team by finding the net just ten minutes after his introduction and has credited former Premier League and Serie A greats for helping him become the player he is today.
Sturridge has admitted that he watches clips of players like Thierry Henry, Dennis Bergkanp and Ruud van Nistelrooy over and over.
"I still watch (other players). I watch stuff over five times, I'll watch the same person over five, ten times," Sturridge said, as quoted by the Liverpool Echo.
"I've got DVDs of Ronaldo, of Henry, Fowler, Bergkamp. The list goes on. I still watch clips. Ruud Van Nistelrooy. So many different players."
The 25-year-old Reds striker has reserved special praise for Italian striker Filippo Inzaghi, and has credited the AC Milan legend with making him the striker he is today.
"I remember when I was at Chelsea and Ancellotti used to say 'watch a DVD of Inzaghi' – movement in terms of runs in behind and what makes strikers score goal."
"Inzaghi was one that I really liked to watch, because he was completely different to how I played but he gave me something I didn't have and actually helped me out a lot and probably a lot of the goals I score now have come from him," Sturridge explained.