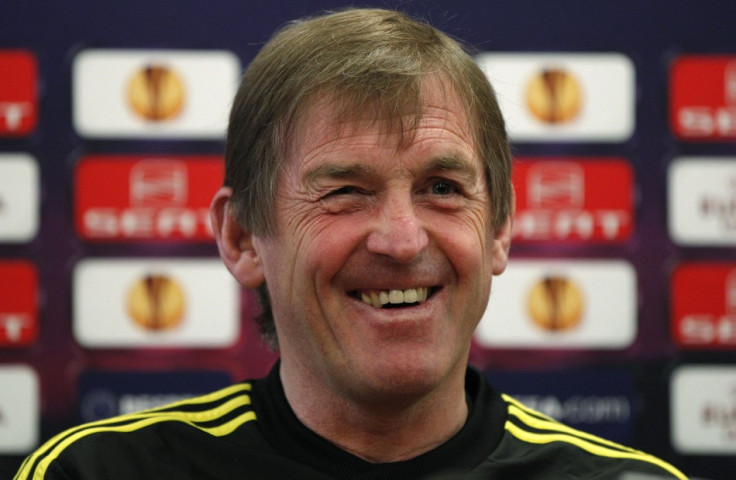 Ajax have revealed that they are chasing Liverpool target Cristian Chivu, with the Dutch club claiming that he would make a good replacement for Jan Vertonghen.
Vertonghen is still playing for Ajax, but the defender has been fielding interest from numerous clubs around Europe, and the side are now reportedly on the lookout for someone to fill the space if they do need to sell the 24 year old.
Liverpool have long been connected with Chivu, who has made close to 100 appearances for Inter Milan since joining the club in 2007.
And now that Ajax are also interested in taking Chivu on board, Liverpool look set to have a fight on their hands if they hope to secure the star in the next transfer window.
"He is certainly a serious option", Ajax boss Frank De Boer said.
"Last summer we thought of him as a possible replacement for [Jan] Vertonghen, who at that time was attracting much interest.
"Joris Mathijsen was also a potential replacement for Jan, but he chose Malaga.
"Then our eyes fell on Cristian."
Liverpool were also said to be monitoring Vertonghen, along with Arsenal, though a move never eventuated during the summer.
And with Chivu out of a contract with Inter next summer, clubs will be scrambling for the 31 year old, though the Anfield side may have to contend with Manchester City for the move to go through.
Chivu began his career at Romanian side CSM Scolar Resita, before making the move to FC Universitatea. His first deal abroad came from Ajax in 1999, and he stayed with the club for four years, before making the switch to Roma.
In 2007, the Romanian international made the move to Inter Milan for a reported £14 million. After four years at the side, contract talks have stalled, leaving open the possibility of a deal with another club.
Liverpool are constantly on the lookout for new defenders, and despite the side shelling out over £100 million this year on new talent, Kenny Dalglish is said to have been told that if there are any apt targets the club will be willing to spend big to secure them.
And though Liverpool can't offer a club that regularly qualifies for the Champions League right now, the side are aiming to qualify for the European tournament next season, which could see Chivu even more tempted to join the Reds.