Since Jurgen Klopp's arrival at Liverpool, the club have been desperate to solve their shortage of quality defenders and according to reliable Spanish sources, two players have been identified in recent months.
Barcelona's Marc Bartra would be the low cost option, as El Confidencial reported recently while Real Sociedad man Inigo Martinez is the number one candidate after the club rejected a £14.3m Liverpool bid for the talented defender last May, according to Marca. IBTimes UK analyses how these two players would fit in at Anfield.
Iñigo Martínez, the defensive sniper
Iñigo Martínez is the most technically gifted defender in Spain under the age of 25. He made his senior debut with Sociedad in the 2011/12 campaign, in which he impressed, not only with his tackling and jumping ability but also with his long range shooting. In the sixth match of his professional career, he scored from inside his own half in the Basque Derby against Athletic Bilbao.
"It was luck, Iñigo, calm down," his teammates claimed in the weeks that followed. But almost two months later, he repeated the trick from 60 yards against Real Betis, with a last minute winner. During his celebration, he screamed to his teammates "I told you, I told you!" former Liverpool midfielder Xabi Alonso tweeted that day: "Iñigo Martínez is my idol. Incredible!" It will not surprise anyone that he has always been on the radar of Barcelona.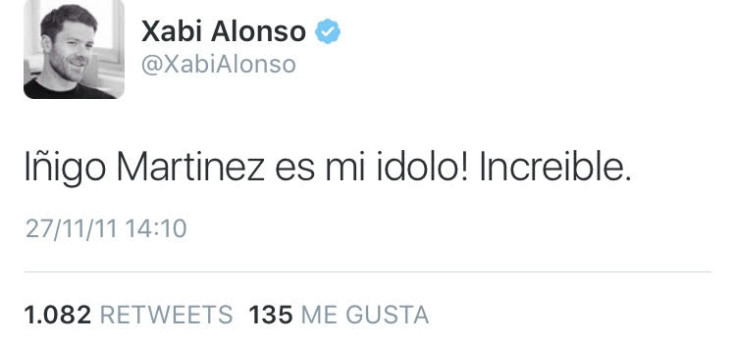 Iñigo's passing accuracy is superb, some managers think that he may even play in the midfield in the future and his ability in the air is stunning, despite being just 5ft 10ins. He is fast, tough, has license to carry the ball forward, and is a constant threat in the set pieces having scored 13 times in five seasons. The Spain international is a natural born leader and you will often see him shouting and dictating on the pitch. It would be the on-field version of Klopp if he finally signs for the Reds.
Circumstances have changed since Liverpool had an offer for the player rejected last summer. Iñigo's contract expires at the end of next season and from January he is free to negotiate with other clubs and could yet become a free agent. Sociedad could have to decide between accepting a bid lower than his £24m release clause next June or assume that he will leave in 14 months for nothing.
Martinez admitted to Mundo Deportivo that "a new deal with Real Sociedad is getting complicated". According to "El Diario Vasco", Real Sociedad's board of directors think he might have already accepted an offer from another club. Could that be Liverpool?
Time not on Marc Bartra's side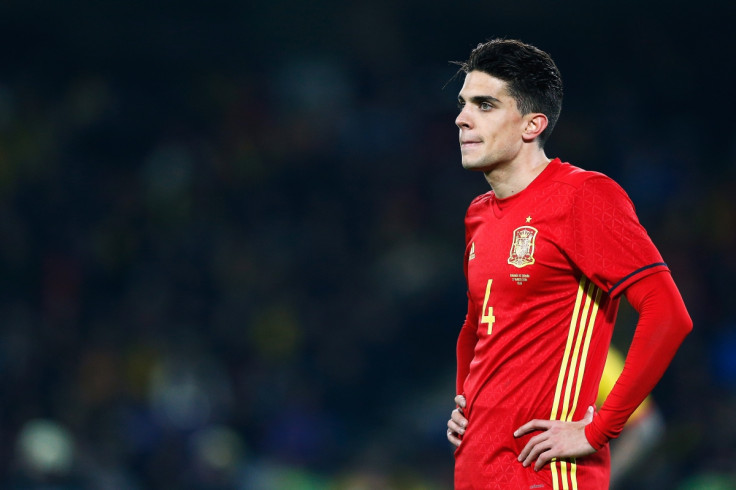 Marc Bartra has played for Barcelona since he was 11. He was identified as Carles Puyol's successor but at the age of 25 is at a crossroads in his career and must move on if he is to achieve his potential.
He fits in any tiki-taka style, as he is very talented with the ball at his feet. Bartra is very fast, strong in the air and he can play in the left-back position also, as he is wonderful in one-on-one situations. His contract also expires in 2017 but his release clause has dropped to £9.5m (€12m) according to Mundo Depotivo, with his value dependent on how many minutes he features each season.
He may not possess the type of bravery which would make Martínez a key player on Merseyside, but nevertheless he would fit in well in Klopp's side. Despite being a low cost option, he has other suitors in the Premier League, such as Pep Guardiola's Manchester City, Manchester United and Tottenham Hotspur. The season may not have finished yet, but teams are already preparing their squads for next term. But who will make up the foundations of Liverpool's latest construction?