The current prominence of Spanish football is not a matter of chance. There was a time when it was just a physical sport, devoid of any quality. However, the development of youth academies gave way to a new model that focuses on passing accuracy, dribbling and movement. Almost all of these academies belong to professional clubs, such as Barcelona's La Masía. All, except Antiguoko, Spanish youth football's best kept secret.
Based in San Sebastian, Antiguoko has found numerous prospects over the past 25 years and turned them into global superstars. Xabi Alonso, Mikel Arteta, Aritz Aduriz, Andoni Iraola and Imanol Agirretxe are among the names to pass through their gates.
"Since we were founded, in 1982, we have based our philosophy on educating the little players," Gorka Azpeitia, the club's co-ordinator, told IBTimes UK. "Competitiveness, respect to teammates and rivals, discipline and a hard-working philosophy. We introduce them in the 'never surrender' culture, Antiguoko is a school of life. We train on half a pitch or even in the sand of Ondarreta beach due to the lack of facilities. Every problem is a hidden opportunity for us."
Xabi Alonso, the courage of a leader
Roberto Montiel, Antiguoko's manager for a quarter of a century, tells the story of the start of current Bayern Munich midfielder Xabi Alonso's career: "Mikel Alonso, Xabi's brother and former Real Sociedad and Bolton player, started training at the age of 10 with us. They were inseparable. So one day, Mikel came with his tiny relative. 'He is my brother, can he play?'"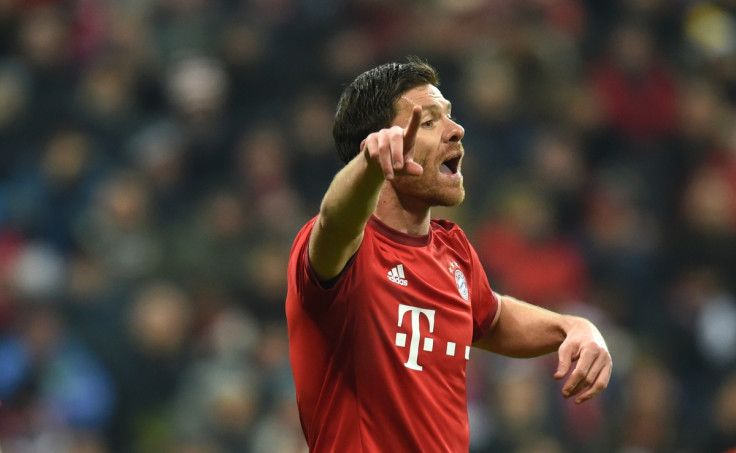 Montiel adds: "Xabi was a bit introverted. He has not changed that much. When he got on the pitch he transformed. He was not the kind of leader that needed to shout a lot, a couple of words were enough. He had a GPS in his brain. Now he is a bull, but he was occasionally benched as an Under-16 due to his lack of physical strength.
"During the Swedish 'Gothia Cup', one of the international tournaments Antiguoko usually plays, Xabi had to take a penalty in semi-finals. And he missed it." Years later, in Liverpool's miraculous Champions League final against AC Milan in 2005, after missing in normal time he scored from the third Reds spotkick in a victorious penalty shoot-out.
"When Xabi was sold to Liverpool, we received a big sum of money and we were able to buy our modern clubhouse, with a restaurant in which we celebrate the 'end of the season party'," Montiel explained. "Alonso, Arteta and the rest of our elite players try come whenever they can. There is a sense of belonging."
Mikel Arteta, the smartest in the class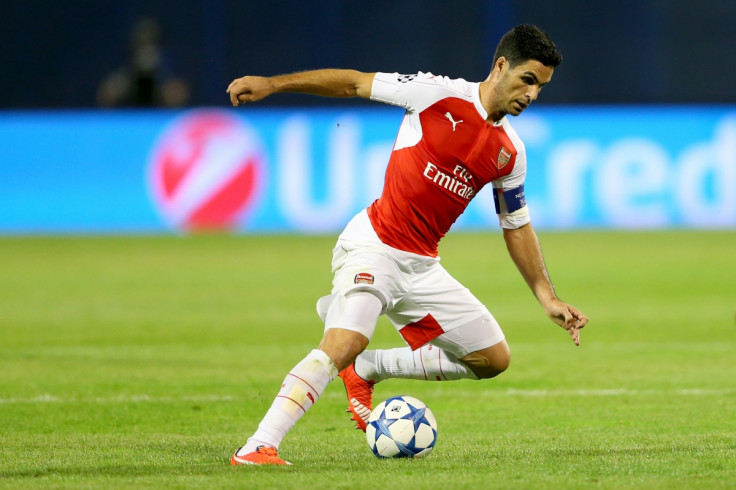 Antiguoko's former player Álvaro Parra tells IBTimes UK: "Mikel Arteta has always been a person full of joy, he always transmits happiness, I think there is something about what we learnt during our Antiguoko days inside him. When we played together, he was one of the smallest players. But, no doubt, the smartest there.
"One summer, when he was playing for Barcelona, he came with us to a tournament as a delegate. One of our players made a brilliant performance and a professional side came to the bench to ask about his future. And Mikel, true to his style, told them that he was his agent. 'We do not negotiate'. It was hilarious!"
Montiel was Mikel Arteta's mentor and remains friends with Arsenal's skipper. "Mikel started playing for us at the age of nine and he left to join Barcelona when he was 16. It was like watching Lionel Messi, he was incredibly skilful. He was charismatic and had great communicative skills. He made a difference at Everton. I think he is going to be a top manager when he retires. He always gains the respect of his teammates, on and off the pitch."