Losing to Besikas in the Europa League and walking away with a draw against Blackburn Rovers in the FA Cup are two of the best results for Liverpool this season. No, seriously.
By not gaining victories in those games, the Reds have highlighted an area that needs to be addressed during the summer – strength in depth. And without that sorted, even if we do make the top four and qualify for Champions League football, we'll be dumped out of the elite competition in no time, just like this season's dire attempt.
The Besiktas match was a tight affair, a bit like a chess match and a long way from the shift Liverpool put in a few years ago when the Turkish side were thrashed 8-0 during the 2007-08 Champions League.
We desperately needed to bring someone on who could offer something different, perhaps a bit of pace to ward off weary legs (especially going into extra time) or someone with the ability to thread a pass that could get our strikers, well, striking effectively.
The same goes for the Blackburn game. But in all fairness, though, I can't criticise Liverpool too much as playing a team from a lower league is always a tricky affair.
Expectations run high that a Premier League team should be able to crush their Championship counterpart with relative ease but the latter is always up for taking a prestigious scalp, while neutrals are driving the underdog to succeed. The only way Liverpool could have emerged smelling of roses was if they'd battered Blackburn by at least four goals. But cup ties are never as easy as that.
New recruits are great but we need more
Luis Suarez leaving Liverpool for sunny Barcelona in the summer of 2014 left us with a lot of money to play with and an influx of talent soon followed. It's great to see Emre Can, Adam Lallana, Lazar Markovic and the rest settling in well and putting Liverpool on a fantastic run in the league. But take a look beyond the starting line-up and there's not much competition.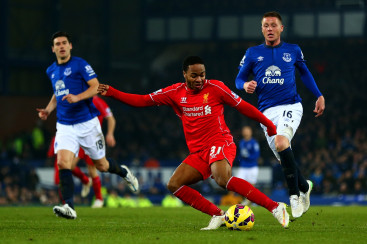 Jose Mourinho has said it's important to have two quality players competing for each position. And, of course, the master tactician is correct. Gone are the days when teams could rely on the starting 11 to make a difference on the pitch. With numerous competitions to battle through, having solid reinforcements is vital. But it's an area where Liverpool are lacking.
We don't have anyone who can come off the bench and make a difference. And that issue is magnified when we lose players to injury or suspension. Losing Daniel Sturridge at the start of the season meant Rickie Lambert, Fabio Borini and Mario Balotelli could step up to the plate. None of them did. It took a tactical leap of faith from Rodgers, with Raheem Sterling leading the line to inject an attacking threat back into Liverpool's football.
And talking of Sterling, if we had someone in his guise who could be called upon from the bench to make an impact 75 minutes in with the scores tied, they wouldn't hesitate to inject pace, drive and intensity. Not only would this type of player do an important job off the bench, they would also be pressing the starters for a place in the team. A little healthy competition would go a long way in snuffing out complacency and driving up standards even further.
Extra quality resources make a massive difference
These extra resources don't necessarily need to be world-class stars (with the tricky balancing act between Thibaut Courtous and Petr Cech at Chelsea a case in point) but players with these attributes would make a massive difference. How so? Take one of our Italy internationals, for instance.
The irony is Balotelli is one Liverpool player who doesn't seem able to turn a game – but in fact he did just that while playing for Inter Milan.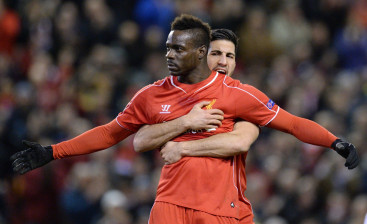 I remember Mourinho, when he was in charge at Inter, bringing on a 19-year-old Balotelli after 70 minutes with the aim of injecting some pace down the left side of the pitch and battering the opponents into submission, something the striker – playing out of position but doing a job for the team – did with aplomb. Mourinho once again showed his tactical prowess and Inter got the desired result.
That's not a luxury Rodgers has with his current squad. There's no one he can call on to turn a game, neither by putting pressure on the opposition to maintain a score, nor by utilising someone who can lift the players and drive them to get a goal (or two).
As a manager, Rodgers has never won a trophy with a club. That's not to say he doesn't know how do to that, or that he won't – starting with the FA Cup in May. But this season was the first time he had to deal with the league-and-cup juggling act that had the Champions League as part of the proceedings.
Yes, our new influx of players needed time to settle, something that didn't happen until we'd been knocked out of Europe's premier competition, but there can't be any excuses next season if we find ourselves in the same situation. Unfortunately, without sufficient back up, that's exactly where we'll be.