Raheem Sterling and Jordan Henderson must not be given the chance to leave Liverpool. Not now or anytime soon. Contract talks may be ongoing to negotiate new deals for the youthful pair, tying them in for the long haul, but they should be wrapped up as soon as possible.
If Brendan Rodgers intends to propel us back to the dizzy heights of domestic and European football, these two players are key. And the same mistakes that will see Steven Gerrard leaving the club at the end of the season must be avoided.
As we know, it wasn't the first time Gerrard was left stewing by Liverpool, as approaches from Chelsea came, notably the summer after the captain hoisted the Champions League above his shoulders in 2005, European glory descending on Anfield once more.
And now our captain is swapping Merseyside for Los Angeles supposedly because Liverpool took too long to set up talks and offer him a new deal. Basically, they failed to show him the love and attention he and many other footballers crave.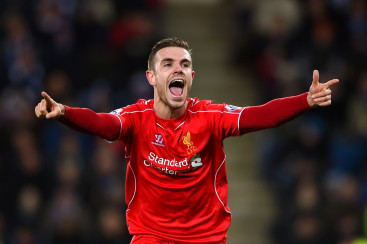 But if Liverpool don't make some swift actions with a pen, that remains a possibility for the young England internationals.
Don't be surprised to hear chants of "Rodgers, Rodgers, sign 'em up, Rodgers, Rodgers, sign 'em up" being hollered by the Anfield faithful in the hope deals for Sterling and Henderson are sorted quickly.
Sterling, whose current contract runs until 2017, has been wonderful for us this season, a beacon in the darkness of the first half of the term, putting his pace to good use and stepping up to the plate in a striking role when the likes of Mario Balotelli, Rickie Lambert and Fabio Borini weren't deemed good enough to do the job. And with Daniel Sturridge injured at the time, no one else really had that injection of pace to hurt teams.
Managerial masterstroke from Rodgers
Rodgers' move to allow the 20-year-old winger to have a few days off at Christmas was originally met with scorn, with Sterling sunning it up in Jamaica. But what a managerial masterstroke. On his return, he looked like the player who devastated teams last season but with enhanced decision-making and cranked-up finishing. No wonder the likes of Real Madrid want to snap him up.
However, if Sterling (or, more likely, his advisers) is angling towards a big-money move to the likes of the Champions League holders, there's every reason for them to be wary.
The chance the winger could be left to rot on the sidelines, like many a young player who has ambitions to play at the highest level but is not deemed able enough by the Bernabeu's standards, means it's an option not worth the risk. Sterling has a lot of developing to do before even considering such a move, and that should continue at Anfield.
And what about Henderson, out of contract in 2016? The 24-year-old not deemed good enough for Liverpool a few seasons ago has grabbed the role of vice-captain with both hands and ultimately turned himself into captain-in-waiting as Gerrard looks to depart for sunnier climes.
The box-to-box midfielder has come of age and has shown he won't shy away from playing in different positions, covering the left and right sides of the pitch with aplomb – although there's no doubt his best position is in the middle of the park, terrorising opposing midfielders and taunting defenders (sounds like a certain 34-year-old, doesn't he).
Don't forget the role of the advisers
Of course, the obvious question is how much of this comes down to the advisers, the players' management teams who are looking to make sure their clients get as much money as possible, while they get a tidy payday themselves?
One thing we're not privy to, when it comes to contract negotiations, is who wants what. Sterling is reportedly on £30,000 a week and rumours suggest Liverpool offered the winger £70,000, a tidy sum for someone who only a few years ago was being berated by Rodgers on the awful yet insightful This Is Liverpool for not listening.
Sure, make yourself indispensable and your value goes up, something Liverpool realise, but whether the club's board will give in to demands of £100,000 a week (or more) will be something that should hopefully emerge soon.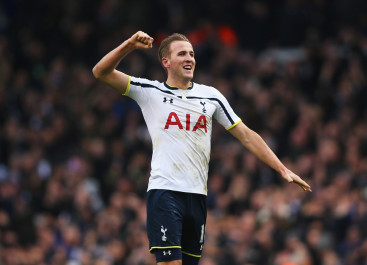 And there's also the issue of image rights, commercial value and more to battle over. It's not a simple game anymore. But that didn't stop Tottenham Hotspur from nailing down a new contract for in-form striker Harry Kane, who has agreed to stay at the club for another five years, and it shouldn't stop Liverpool from moving swiftly and effectively.
With Philippe Coutinho signing a new five-year contract, keeping him at Anfield until 2020, Liverpool have shown they can keep their key players and perhaps have learnt the lessons of the past.
The playmaker has shown he can turn a game, and if he continues hitting the back of the net as he did against Bolton Wanderers, we have plenty to look forward to.
Pushing on for the rest of this season and looking to the future, a core of Sterling, Henderson, Coutinho, Sturridge, Emre Can and Lazar Markovic is an exciting prospect, a batch of young players who will only get better as they mature together.
Top-level additions to that group as well as emerging talents such as Jordon Ibe, whose man-of-the-match performance against Everton (in what was a dire Merseyside derby) prove there is quality within the youth ranks ready to burst through and make an impact.
But lose the core and we lose the heart. Then we have to start again, stuck in the wilderness of Premier League mid-table mediocrity, the Champions League but a distant memory. Let's hope that doesn't happen anytime soon.
Stacey McIntosh is chief sub-editor of IBTimes UK. He has previously written for Metro and Men's Fitness. He is also the founder of Love Your Content, a creative agency for sports, health and fitness companies. Follow him @loveyourcontent.