Rickie Lambert had a ticket out of his Liverpool nightmare. A chance to step up from his role as chief bench warmer and stretch his legs in the opposition's box, popping up to do what he did best for Southampton before the Reds decided to snap him up in the summer.
But Aston Villa and their £5m offer wasn't the answer for the lifelong Liverpool fan, who has decided to stay put and fight for his place. A brave move but one he has to make bear fruit. The cupboard has been bare for Liverpool's strikers and Lambert is right in the thick of that.
To compound his woes (along with those of Fabio Borini and Mario Balotelli), Daniel Sturridge is out for five months due to injury, comes back against West Ham United and within 12 minutes has deposited the ball in the back of the net, something Lambert has found so difficult to do.
Brendan Rodgers doesn't appear to have much love for his 32-year-old striker. Overlooked in favour of others, Lambert hasn't really had the opportunity to make his mark at Liverpool. And while some may argue he can't function in a team built on a philosophy of quick, pressing, attacking football, Lambert must have done something right at Southampton, a team structured with similar principles.
Peter Crouch had a similar problem when he was at Liverpool, with the general consensus a 6ft 7in striker was only good for one thing – getting on the end of crosses and nodding them past the flailing arms of the opposition's goalkeeper. Lambert has his own foibles here with the assumption all he is good for is using his powerful frame to hold up the ball and bring others into play.
But anyone looking at Lambert (and Crouch, for that matter) overlooks the quick feet and movement that regularly puts him in dangerous positions. And he can score goals too, as his appearances for Southampton and England demonstrate.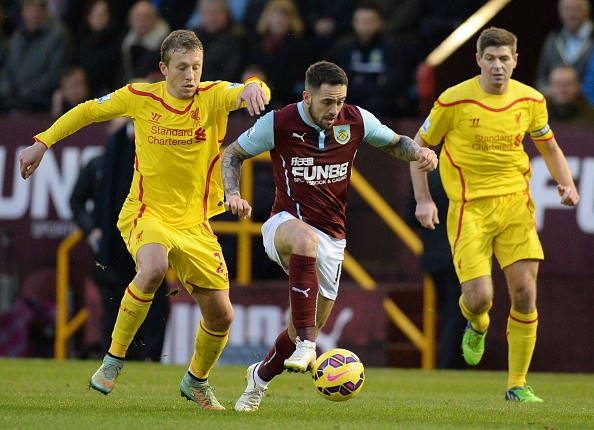 OK, pace is one area Lambert lacks – there's no way he can beat Raheem Sterling or Sturridge in a race. But then heads have been turned at the prospect of Gonzalo Higuain gracing Anfield with his presence. Goals he can score, yes, but he's no Usain Bolt on the football field, so if that's what Rodgers is looking for in a striker, the Napoli forward is lacking a key attribute. Which brings me on to Danny Ings.
With the Luis Suarez gaping hole ever present, someone needs to fill it and for some reason, that honour is currently bestowed on the Burnley striker. Only 22 years old, able to put in a good shift as an attacker, decent scoring record for a forward, made of British steel and with plenty of future potential, you can see why Rodgers was keen to snap Ings up.
Seemingly, the option to buy the striker in the January transfer window and send him back to Burnley on loan for the rest of the season wasn't to the liking of the FA, which could be one reason why the deal didn't go through - but that outcome is a good thing for Liverpool.
Proven players needed
This philosophy of buying young players and bringing them through is working to an extent but if Liverpool want to step up to the next level and start challenging for things, they need to pepper their squad with a couple of world-class (or at least Champions League class) additions – especially in light of Steven Gerrard's imminent departure.
We need players who can come in and make an instant impact rather than waiting a couple of years for them to come good. Performers who have some experience in their locker and can guide their younger counterparts to the upper echelons of football are essential.
Unfortunately Ings doesn't fit that. Yes he could have been picked up for a snip at £4m and if the gamble didn't pay off, Rodgers wouldn't be left with egg on his face in the same regard as the Balotelli situation, but Liverpool need someone with proven talent at the higher levels.
Moving from Burnley is a massive step up and possibly one too far for Ings. At his current club, the striker shines because the expectation isn't so high, but swap that for Anfield and the pressure is there week in, week out.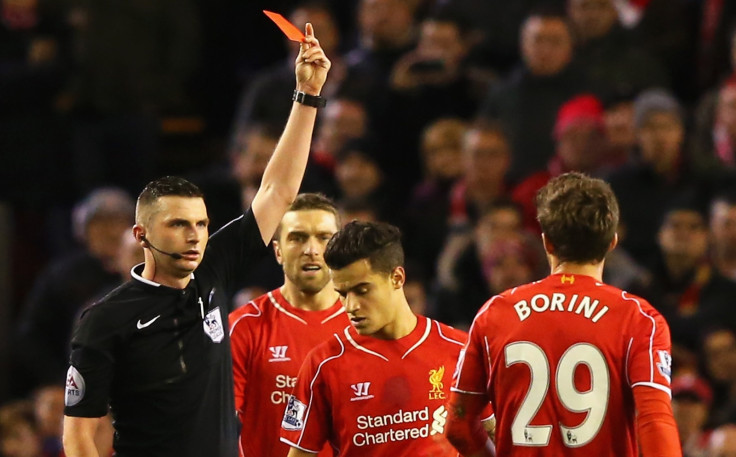 No wonder Lambert, Balotelli and Borini are struggling – the latter may have put in a decent shift on loan at Sunderland but you can't see him scoring 20 goals a season, figures a striker at Liverpool needs if he is to restore the team to their rightful place, challenging for trophies each season. It's not something Ings can bring to the table and, despite his attempts to prove his boss wrong, Lambert won't be able to do so either.
So Rodgers has a striking dilemma on his hands that isn't going to go away anytime soon. But in the meantime, Lambert must be given a prolonged chance to prove his worth in the Liverpool starting line-up, beginning with the FA Cup fourth-round replay at Bolton Wanderers.
At least if that experiment doesn't bear fruit by the end of the season, a summer uninterrupted by a World Cup or European Championships will give Rodgers and his staff the opportunity to pin down a couple of quality prospects who will raise Liverpool up again and turn from emerging team into contenders.
Stacey McIntosh is chief sub-editor of IBTimes UK. He has previously written for Metro and Men's Fitness. He is also the founder of Love Your Content, a creative agency for sports, health and fitness companies. Follow him @loveyourcontent.